This is part of our #SmileABCs series, highlighting and going in-depth with small businesses and ecommerce brands. Check out the full series here.
There is a different purpose when it comes to owning and operating a family business. There is a greater motivation in seeing a family business succeed. There is a purpose of sustaining a business for generations to come, and an understanding of passing on the business to the next generation.
Yusuf Perens is the co-founder of Galen Leather Co., a family-owned and operated business based in Istanbul, Turkey. Founded in 2017, Galen Leather Co. creates handcrafted leather goods such as notebooks, stationery items, bags, and other accessories and goods. Founded along with his sister Zeynep, Yusuf is lovingly carrying on his sister's legacy by operating and growing Galen Leather even after Zeynep's passing from cancer in 2019.
"Zeynep, my late sister, originally started the business after a cancer diagnosis of a rare type of head and neck cancer," says Yusuf. "Doctors warned the cancer treatment might leave her incapable of speech, so this forced her to consider alternatives to her sales job at the time. Following a painful 4 months of treatment, she did in fact lose her ability to speak for a whole year. Being no longer able to communicate with customers, she left her sales job and came up with the idea of selling leather goods online which didn't require her to talk over the phone."
Zeynep first launched an Etsy store and Yusuf came into the picture to help out with product development and photography. It was then that the brother and sister duo teamed up, moved their business to Shopify, and decided to devote themselves to the business fully. "We decided to teach ourselves the leather-making craft and over the years we became masters at our work," says Yusuf. "It was when our wooden stationery box sold really well one Christmas that things really began to take off. When the suppliers at the time could no longer meet our needs, we branched out and started making our own products. This was when Galen Leather the brand really started to take shape."
Galen Points
Galen Leather Co. offers a loyalty points program to its customers, while also having a VIP program customers can unlock. Yusuf added a loyalty program to Galen Leather Co. to retain customers by drawing them back with meaningful rewards, allowing customers to earn up to 7x the points for every dollar spent in their top tier. "Our loyalty program plays a big role. We give rewards to our customers with every purchase, on special occasions such as birthdays and when they follow us on social media," says Yusuf. "They also earn extra points for every comment made thanks to the Judge.me integration, which causes us to receive feedback on our products."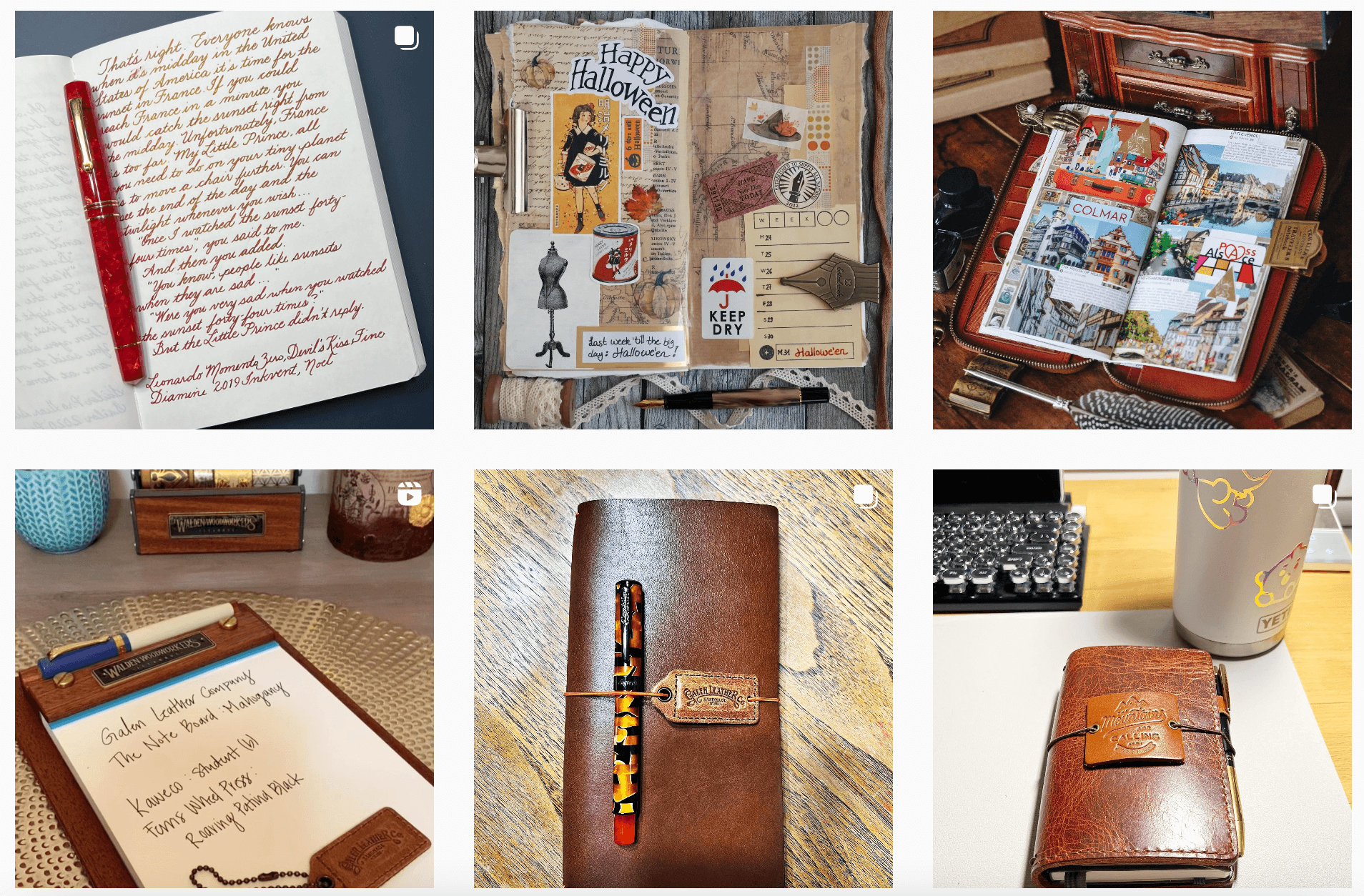 As most small businesses, ad budgets are often not feasible and a loyalty program is not only a retention tool but also part of a marketing strategy to build brand loyalty. "We don't have an aggressive marketing strategy or a high budget for ads with big discounts. We only focus on our customers and the new products we offer them," says Yusuf.
Their loyalty program has added immense value to their retention strategy and marketing to existing customers.
"Our repeat customer rate is 40%. Repeat customers are the main part of our "silent marketing" way," says Yusuf.
"Smile reminds them if they have unused points which motivates them to earn more points with the notifications. Another feature we use is the referral program, so customers can refer our business to their friends."
Advice for new DTC business owners
For Yusuf and the Galen Leather team, it's all about providing quality products while also delivering an exceptional experience. "Focus! Focus on your customers and community, listen to them, and satisfy them," says Yusuf.
"Customers and their loyalty come first.
To be successful, you don't need ten thousand SKUs, wonderful pictures, big sales, and huge campaigns. Only one item and satisfied customers. Try to create a bridge between your business and customers."
Focusing on quality
Galen Leather Co. is focused on creating an individual product that is unique, going against the mass-produced products saturating their industry. "We are making a business within a small and niche community, supplying analog writing accessories," says Yusuf. "So we can say it is very difficult to scale our business because we don't make generic goods, but it's very important to satisfy our loyal customers."
Customers absolutely love the leather goods from Galen Leather Co. from its notebooks to laptop sleeves, to writing accessories.
"When you purchase a leather good on the internet, we understand it's not easy to fully grasp the feeling of the beautiful leather, the earthy smell of the vegetable-tanned leather, and the details of our signature hand-stitching and smooth hand finishes around the edges. But we promise, you will receive exactly what you see in the pictures; items, which we have made and personalized for you."
Even after Zeynep's passing, her devotion to quality handmade products shines every day through each product Galen Leather Co. continues to produce. Yusuf and Zeynep's husband, Yunus, are lovingly carrying on her legacy. Writing on her website in 2016, Zeynep expressed her gratitude to all who have supported her business, "a neverending big thank you to the customers who support small business and handmade products."
This originally appeared on
Smile.io
and is made available here to cast a wider net of discovery.