A MarketsandMarkets report shows the global affiliate marketing market is expected to reach $16.9 billion by 2025, with an annual growth rate of 6.9%. Is your brand leveraging influencers and tapping into that potential?
In the same way, a celebrity endorsement can skyrocket product sales, and influencers, too, have the power to dramatically amplify a brand's reach and drive sales. And with the rise of influencer marketing and a preference for performance-based marketing models, businesses increasingly see the value of promoting their affiliate programs to influencers.
"Establishing a brand is crucial to our success, and ensuring our ambassadors are compensated fairly is crucial to the growth of the brand. This is why we love Afluencer, where we can meet influencers directly. Combined with an affiliate marketing tracker, it's a recipe for fairness and transparency."
– Shaun Kolich, Spiritual Splendors
According to a survey by Rakuten Marketing, the average share of revenue generated by affiliate marketing programs among US-based advertisers was around 20% in 2019, which means affiliate marketing can be a significant revenue source for companies with a well-developed affiliate program and work with effective affiliates.
So, how do you approach the right influencers? How can you leverage them in your next affiliate marketing program? Let's find out.
A good affiliate program is a win-win for brands and influencers. Your brand gets access to a relevant, highly engaged audience, thus increasing its reach and potential for sales. The influencer earns commissions for every sale and builds an ongoing revenue stream.
But how do you win over the right influencers to promote your affiliate program? We've broken it down for you below.
1. Direct Outreach
Brands can directly reach out to influencers they believe will be a good fit for their affiliate program. This can be done through email, social media, or even direct messaging. Be sure to personalize the outreach and highlight the benefits of the affiliate program — such as the ability to earn commission on sales, access to exclusive promotions, and the potential to build a long-term partnership.
2. Offer Attractive Commission Rates
Why should an influencer work with your brand and not your competitor? Competitive commission rates could be the answer. The average commission rate typically lies somewhere between 5% and 30%. However, consider going higher. Programs that offer influencers with a sizable following a higher commission rate than standard affiliates incentivize influencers to promote their products.
"At MyClients CRM, we have designed an affiliate program called 'Growth Partners.' The primary goal of our program is to help small businesses, coaches, and solo professionals grow while also providing a substantial earning opportunity for our affiliates. Our affiliates enjoy a generous reward structure where they earn $1,000 for each referred client. This aggressive approach offers a potentially higher earning than most other affiliate programs."
– Wesley Peixoto, MyClients CRM
"We pay our affiliates very generously because we know how valuable they are to our company at this point. Finding people who will be an affiliate for your product is great, but finding people who will introduce you to other people who will affiliate for your product is even better."
– Adam Robinson, CEO of Retention.com
3. Provide High-Quality Marketing Materials
High-quality marketing materials such as product info, images, videos, and graphics are more visually appealing and can attract the attention of the influencer's audience. Providing this also saves influencers time and effort and makes it easier for them to create content that promotes your brand and its products. More importantly, it ensures consistency across your branding, which is important, as it helps create a strong visual identity for your affiliate program.
"We test ads on Facebook for responsiveness. These ads can then be adapted to other social media channels and personalized by the influencer. The result is a pre-tested, customized promotion for influencers to send to their followers. We also have a welcome email series that contains important links and how-to information. Getting the correct affiliate links is critical to make sure that the influencer gets proper credit for the sale."
– Carmen Tripodi, UltimatePerson.com
4. Host Affiliate Program Webinars
Affiliate program webinars create a sense of excitement around the affiliate program. It makes your partners feel like the VIPs they are with early access to new information. They are also an opportunity to educate influencers about your affiliate program, how it works, and how they can promote your products to earn money from it. Plus, there, influencers can ask questions at the webinar and get the information they need in real-time.
5. Offer Exclusive Promotions
Brands can offer exclusive promotions to influencers that they can share with their followers.  This could be a discount code, a free product, or even a followers-exclusive offer. You may even give influencers early access to new products or services from your brand. By creating customized landing pages exclusive to each influencer, you can track the performance of each influencer's affiliate promotions and pinpoint top performers.
6. Use Influencer Marketing Platforms
Influencer marketing platforms (like Afluencer) have a large pool of influencers across different niches and social media platforms. These platforms allow brands to search for influencers based on filters such as location, niche, and audience size. As such, brands can use them to find influencers with a large and engaged audience who are a good fit for their affiliate program from one centralized hub.
"People view affiliate and influencer marketing as very transactional ways to incentivize people to promote their products or services. It's technically easy to enable people to earn a commission off of anything today, however, it's hard to get them to want to do it when they are presented with unlimited options and brands to choose from and work with. One of the most effective ways to work with influencers is to simply treat them as partners, not just as a means to an end. After all, many of these people are really entrepreneurs building their own businesses and community."
– Dan Reich, Investor and Founder
Challenges Of Promoting Affiliate Programs To Influencers
Collaborating with influencers who have a large social media following might sound easy enough. But there are several obstacles that businesses must overcome for a successful affiliate marketing partnership.
1. Identifying the right influencers
A survey by Linqia found that 77% of marketers believe that finding the right influencers is the most challenging aspect of influencer marketing. A study from Stackla suggests that 86% of consumers say that authenticity is a key factor when deciding which brands to support.
The verdict is clear. Finding influencers who are the ideal fit for your brand is important. You need to identify influencers who have the right audience, engagement levels, and niche relevance for your brand. By identifying the right influencers, you can ensure you're spending your marketing budget on individuals who can deliver the best results.
2. Competition
Influencers may be inundated with offers from different brands, and it can be challenging to stand out in a crowded marketplace. Focus on differentiating your brand with a unique value proposition that showcases why your product is unique.
Offering compelling commission rates and bonus structures or exclusive offers can, of course, give your brand an edge and help attract top-tier influencers. Freelancer platform Fiverr's affiliate program is a great example. They offer dynamic CPAs ranging from $15 – $50 depending on the service a first-time buyer chooses to purchase. Their affiliate plan offers $10 per acquisition + a 10% revenue share for 12 months.
3. Trust and Authenticity
Influencers are often protective of their audience and their reputation. They may be wary of promoting products that they don't believe in, or that may come across as inauthentic.
Establish trust with influencers by providing transparency, being responsive to their needs, and offering high-quality products and services. Showcasing strong social proof through customer reviews, industry awards, and media coverage can help your brand establish its reputation.
4. Compliance
Affiliate marketing is subject to various rules and regulations. Brands must ensure that their program complies with FTC guidelines and other applicable laws to ensure they are operating legally and ethically. This includes disclosing the relationship between the brand and the influencer and ensuring that any claims about the product or service are accurate.
5. Tracking and Reporting
Brands need to track the performance of their affiliate program to measure its success and make data-driven decisions. This can be challenging if multiple influencers are promoting the brand, and it may require specialized tracking tools and reporting systems.
Before you kickstart and promote your affiliate marketing program with influencers, ensure you have reliable tracking systems to monitor sales and commissions generated through influencer referrals accurately.
Communicate with influencers regularly to ensure they have access to the latest tracking and reporting data and are aware of any updates or changes to the program. By prioritizing tracking and reporting, brands can establish trust with influencers and build a successful affiliate marketing program that benefits both parties.
Successful Cases Of Influencer Affiliate Programs
One successful example of a brand that used influencers as affiliate marketers is the fashion and beauty brand Fashion Nova. Fashion Nova has built a successful affiliate program that leverages social media influencers to drive sales and promote its products.
Fashion Nova partners with a wide range of influencers, from micro-influencers to celebrity influencers, to promote products on social media platforms like Instagram, YouTube, and TikTok. These influencers are provided with a unique referral link that they can share with their followers and earn a commission on any sales made through their links.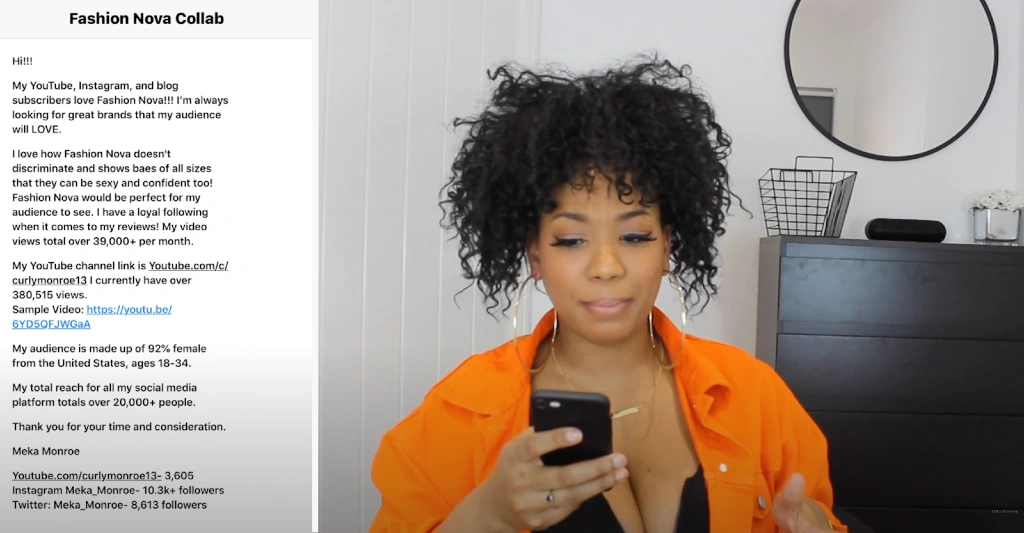 Fashion Nova's affiliate program has been successful because it has tapped into the power of influencer marketing to reach a broad audience base and generate buzz around its products. The brand has been able to leverage the authenticity and trust that influencers have built with their followers to promote its products in a natural and organic way.
Bag brand Dagne Dover has also harnessed the power of influencer-led affiliate marketing programs.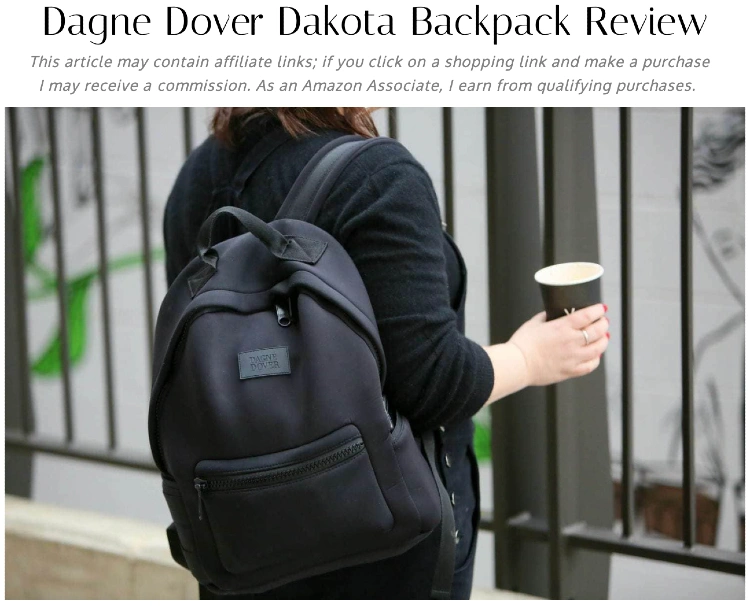 For many years, Dagne Dover has successfully partnered with influencers to bolster awareness and build brand equity. The brand's approach was highly brand-driven, and its success metrics were focused on top-of-funnel. In the past year, influencer marketing from an affiliate perspective has become a primary focus in the Dagne strategy.
"The main point of discovery in expanding our affiliate efforts was just how impactful influencers can also be to our lower funnel efforts."
– Nicole Weiss, VP of Marketing at Dagne Dover
By choosing the right influencers to work with, the brand saw strong conversion rates and improved ROI. This expansion of affiliate marketing helped the brand scale its influencer marketing strategy overall and has shown the influencer space can truly be a successful advertising channel at all stages in the marketing funnel.
Creative Ways To Leverage Influencers As Affiliates
While social posts are a popular and effective way for brands to leverage influencers as affiliates, there are several other partnership ideas you can consider.
Make newsletter signups the conversion goal
If your brand has small margins, for instance, a cost-effective idea is to use influencers to promote your brand newsletter rather than your product. In that case, you can orient the incentives model around newsletter sign-ups rather than product sales. Because the target you promote is more achievable, influencers are more likely to partner with your affiliate program.
Promote affiliate offers outside of social media
Influencers can also create blog posts or articles that feature the brand's products or services and include affiliate links within the content. They can also promote these offers through podcasts or webinars if they include affiliate links in the post-show notes or presentation materials.
Looking for more ideas? Check out the hottest commission Collabs for influencers this year.
Afluencer has a team dedicated to influencer marketing for brands. That means you'll have access to expertise and resources to back you all the way. Interested in knowing more? This Afluencer 101 Brand Guide is a great place to begin.
"When it comes to finding new partners for a program, my go-to solution is to first find relative keywords for the brand product and research what publishers are ranking high on Google for these keywords. I'll use a series of affiliate management tools to find contact info for these sites, but it they own a lot of real estate on Google's SERP, it is well worth spending the time. I also love using this same strategy with Afluencer to find if any influencers on the platform have existing content on those keywords. It is so much easier to connect for a collab since Afluencer already has the contact info and easy access to these future partners."
– Dustin Howes, Affiliate Marketing Podcaster and Expert
1. Create a strategy and goals
A clear affiliate marketing strategy outlines the objectives and tactics necessary to achieve your goals. With benchmarks to monitor as you progress, you can optimize your efforts, improve performance, and achieve better results.
2. Build a shortlist of possible candidates
Start small and target nano-influencers who will work on a commission basis. Micro-influencers and beyond will expect to be paid per post. Identify influencers with a strong online presence and an audience that aligns with your target market, so they are genuinely enthusiastic about promoting your brand. 
3. Have an affiliate tracking/marketing app in place
These apps are designed to simplify the process of tracking and monitoring affiliate sales, commissions, and payouts. By automating tasks, like generating unique affiliate links and sending out promotional materials, they also save time and reduce the risk of errors. There are plenty of great options in Shopify App Store and beyond (like Squadded, Affiliatly, and UpPromote).


4. Post a Collab for your commission offer
1: Complete your Brand Profile
2: Create a Collab
3: Fill out your Influencer Criteria
4: Define Influencer Perks
5: Set up Influencer Selection Criteria on Matching Mode
6: Publish Collab
5. Create a second Afluencer Collab that goes beyond commission
When you're ready to level up and scale up your program, you can offer influencers an additional modest pay-per-post fee. Because it offers influencers a more stable and predictable source of income, they can better plan and invest in their content creation. More importantly, influencers feel incentivized to showcase your brand in the best light over a long period, making this a good strategy to get more scale, visibility, and sales for your brand.
Afluencer Success Story: Vela Uses Influencers As Affiliates
During the shutdowns in 2020-2021, Vela, a fitness apparel brand and workout tool, grappled with a unique challenge. They had an incredible product (exercise resistance bands), but no way to get it to potential customers.

Discovering the influencer marketing app Afluencer was a game changer. Afluencer connected Vela with influencers with a following that matched their target customers. The brand recruited over 100 fitness influencers to help them promote and sell their products in just a few months.
"Afluencer has helped with attracting influencers from many walks of life. It has been a great way to bridge the gap and connect people to the brand and product. It's made it easier to gain influencers to get the word out about the product. It's a true blessing."
– Raphael Velazquez, Founder of Vela
On the back of this success, Vela plans to continue using Afluencer for more affiliate projects down the road.
The measure of success of your affiliate program lies in how profitable it is for your business. Using a tool like Afluencer, you'll be able to start small and scale up your efforts as it begins to pay off. Plus, since everything takes place on-platform, you won't have to chase down emails or DMs; it's all stored in one place.
Influencers bring high engagement, niche expertise, and a loyal following – a winning combination you can't ignore.
Ready to get started? Install the Afluencer app for Shopify
This originally appeared on
afluencer
and is available here for wider discovery.