Now let's get to know these influential souls!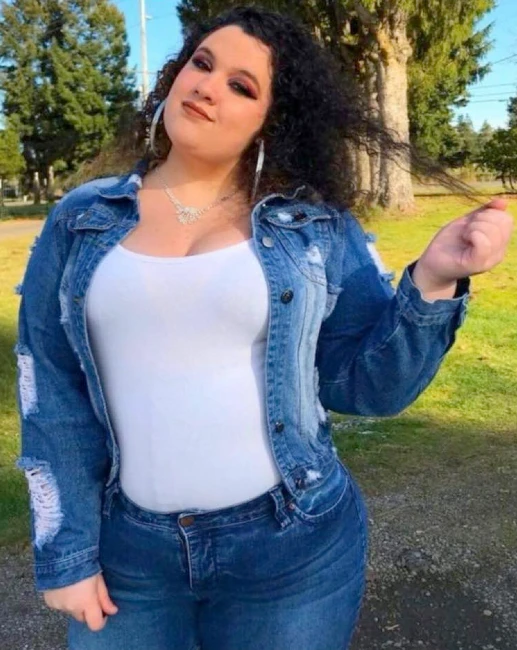 Annallissia Smith is a plus-sized social media influencer with nearly 3K Instagram fans. The diva is available on other platforms as well and aims to reach a wider audience and promote her idea of positivity.
She dabbles in a variety of niches such as lifestyle, beauty, fashion, and makeup. You will find some very interesting posts on her social media, including the diva rocking unique and different outfits.
She believes that your body doesn't define who you are but your soul does. The beauty is a body positivity influencer and loves bearing it all in front of her fans.
---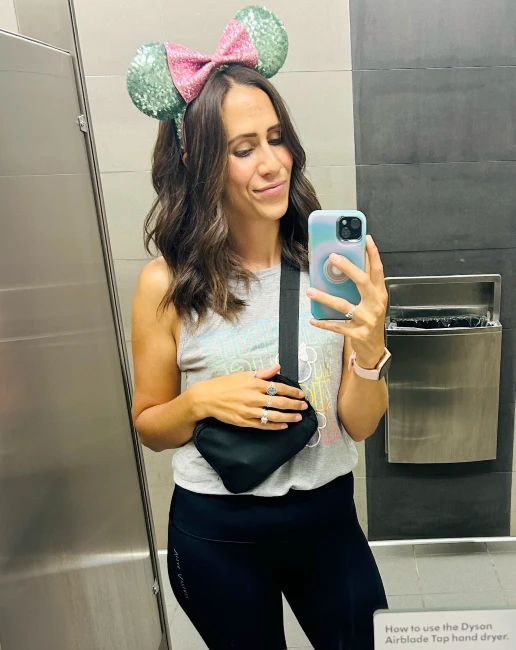 Shannyn Champagne has over 105K Instagram followers and a decent engagement rate. Passionate about health and fitness, the diva is also interested in beauty and fashion. She likes to talk about a lot of things, including self-love, mental health, and body positivity.
The star isn't afraid of showing the world how she looks without makeup and filters and often talks about the need to be confident in how one looks. The mommy even posts photos highlighting stretch marks to make her point. She wants the world to know that "stretch marks, cellulite and tummy rolls are all normal," and is doing her part to help people realize this.
Her followers appear to be very interested in what she has to post and actively comment on her posts. The star has partnered with a number of brands such as MONAT Canada, Pink Papaya, King of Christmas, Cozy Earth, and Cupshe. Moreover, she regularly holds competitions on her page and gives discount codes and free products to her followers.
The diva is open to working with all kinds of brands and is known for being professional and understanding the world of social media. She writes impressive captions and uses a mix of branded and relevant hashtags to help posts reach more people.
---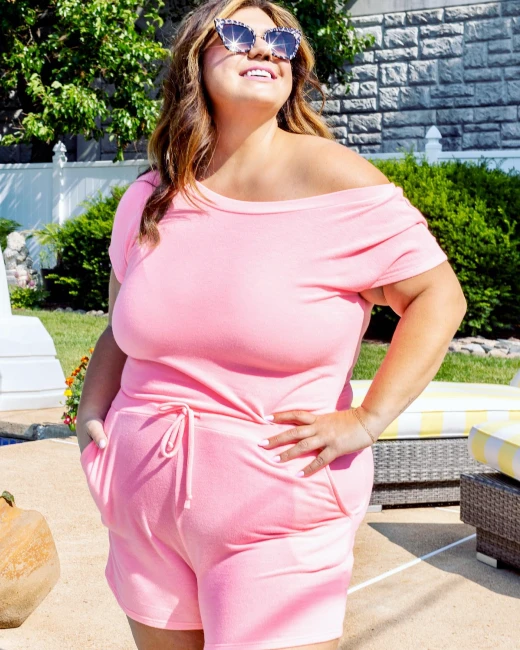 Last on the list is Jennifer, the name behind Jiggle with Jen, an Instagram page with about 12K fans and a decent engagement rate.
Known for her positivity and the ability to carry anything, Jen is a body positivity influencer who believes in staying positive yet working to be better.
The diva recently shed about 100 pounds and is now pushing the idea of being healthy while being comfortable in your skin. This unique quality makes her a great pick for fitness brands looking for body positivity influencers who understand the importance of weight loss and staying healthy. 
Jennifer is open to working with all kinds of brands, including fashion labels, health companies, and more. She has worked with the likes of Sweet Smarts, Built Bar, and Liquid IV and is open to new collaborations.
---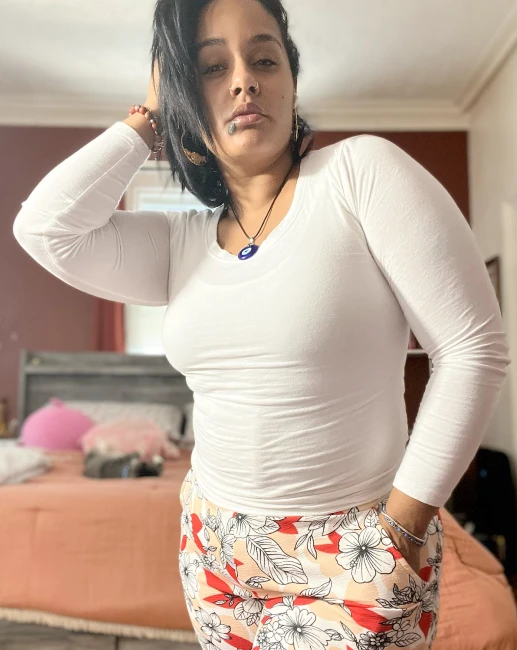 Cynthia Borquez is a model "breaking stereotypes and promoting body positivity while spreading beauty and empowerment." She has more than 78.5K Instagram followers and a decent engagement rate. Mainly popular in the US, the diva is proud of her curves and enjoys facing the camera.
Not the one to hide flaws, she encourages people to accept who they are and be proud of themselves. 
Known for her bold sense of style, Cynthia enjoys breaking barriers and redefining the standards of beauty. The diva doesn't seem to be a huge fan of captions but she enjoys using relevant hashtags and sharing her thoughts through her posts. You will find all kinds of content on her page, from make-up guides to morning faces to her friends and family.
She enjoys the blue tick on Instagram and has partnered with a variety of brands. Confident and beautiful, the star is a true example of positivity and can be a good pick for brands looking for someone who oozes confidence with oomph and has the X-factor.
---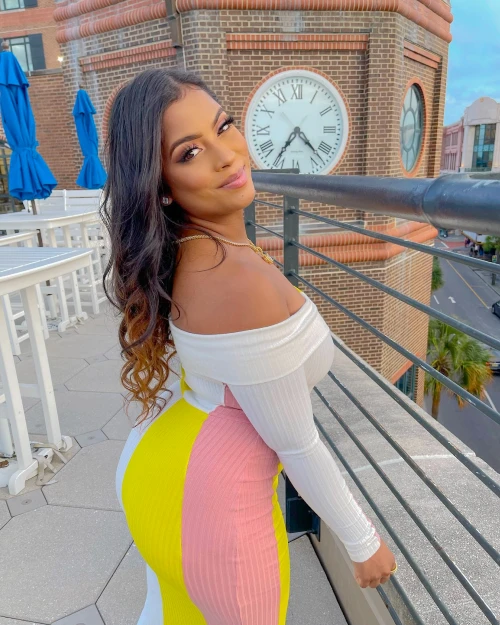 Olivia Grace Willson is beautiful, positive, energetic, and influential. With more than 121K Instagram fans, she is one of the most popular body positivity influencers on the web. The diva enjoys a decent engagement rate and is known around the world with most of her followers in the US.
In addition to Instagram, she is now focused on TikTok where she has about 7K followers. You will find a variety of content on her social media pages, including photos, videos, and skits. The diva doesn't seem to be a fan of long captions and rarely floods the page with hashtags.
The star defines herself as a "young curve model, actress, and influencer content creator," who is passionate about "inspiring body positivity and celebrating uniqueness."
Originally from Fiji, she grew up in the US and the UK and brings a nice mix of cultures to her social media. The diva enjoys the blue tick and is open to working with all kinds of brands. Some of her top collabs include the likes of True Religion, Liv Lavishli, and E.L.F. Cosmetics and Skincare.
Also a model, she knows how to rock outfits and make them stand out. Hence, we think she can be a good pick for brands looking for a body positivity influencer who can make their outfits stand out.
---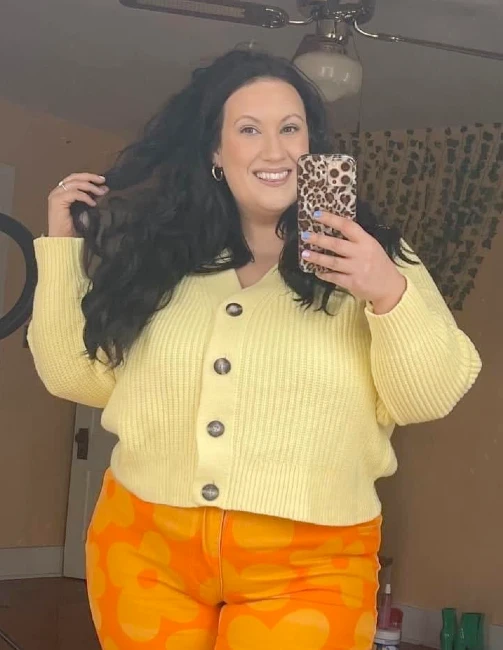 Chelsea Metzger is fun, beautiful, energetic, positive, and influential. The diva enjoys more than 52K Instagram fans and a growing base on TikTok. She has gathered a huge following of 124.6K on TikTok with more than 2.3 million likes. Moreover, the star is working to grow her presence on other platforms as well, including Pinterest and YouTube.
The diva uses the internet "to inspire other women to embrace their curves, get out of their comfort zone and express themselves through beauty, & fashion."
She is highly active on social media and is very quick to respond to her followers. She enjoys forming connections with her followers and keeping them informed about her day-to-day activities.
You will find some interesting posts on her social media, including skits, fashion guides, and makeup tips. She encourages people to live the life they want to without caring about others and to be happy.
Brands that follow the same mantra should consider partnering with the diva. She has already collaborated with the likes of BloomChic, Dia & Co.,  Chic Soul, Drink Moment, and several others.
---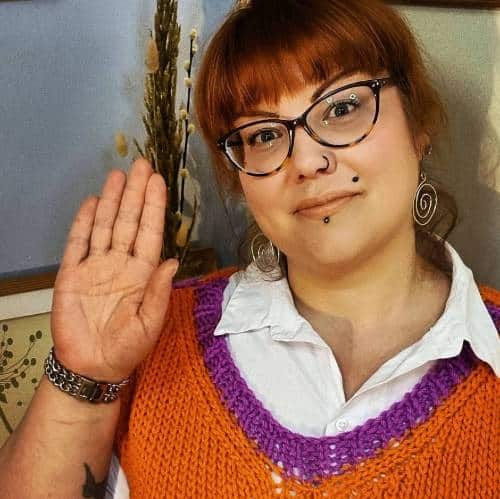 A body positivity/acceptance advocate, Charlie is a British influencer who owns and operates Gin Fuelled Bluestocking, a food and drink blog.
While she mainly identifies as a UK booze and food blogger, the star enjoys talking about positivity and lifting people. She enjoys nearly 3200 Insta followers who follow her not only for cool food pictures but to enjoy motivational messages that she shares from time to time.
Unlike some other body positivity influencers who mainly only concentrate on females, Charlie often talks about male body positivity by sharing quotes and photos from around the world.
You will even find her in the gym and trying a variety of workouts. The diva is available on Facebook and Twitter as well and can be a great pick for food, lifestyle, fitness, and health brands.
---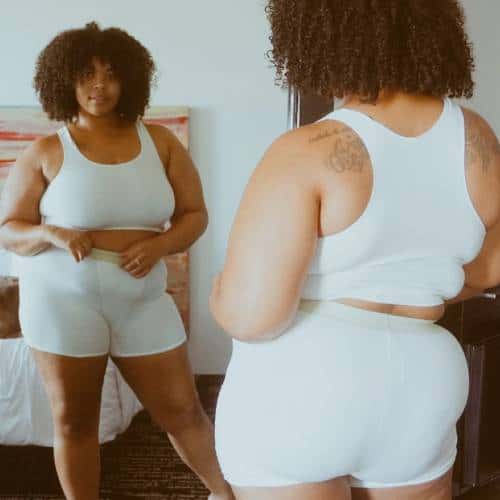 Taylor is a well-recognized plus-size model with one aim – to help women find their confidence.
She enjoys dressing up and posing in front of a camera. Lingerie and swimwear modeling appear to be her niches. According to her, she takes a special interest in swimwear to send the message that self-love is important.
You will find very thoughtful captions on her profile, in addition to some sponsored posts.
She mainly targets women and is known for her beautiful curls. The star can be a great pick for companies looking to target women. Taylor works with different brands and shares inspirational quotes from time to time.
---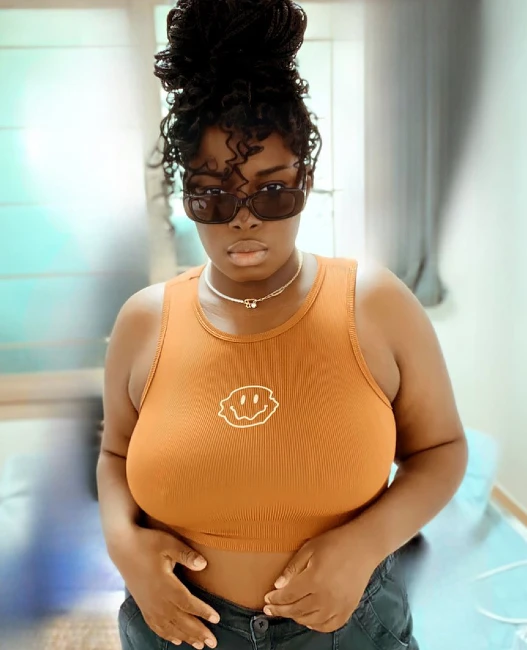 ​​Cerose Cedoux is a lifestyle, beauty, and fashion influencer who also works as a body positivity advocate. The beauty believes in "redefining beauty and encouraging everyone to love the skin that they are in regardless of age, weight, and race."
If her positivity doesn't impress you then we are sure these great stats will:
Cerose enjoys an engagement rate of 18.1 percent, which is among the best in the business. In fact, it is better than what some Hollywood celebs enjoy, showing Cerose's popularity and influence over her followers.
She has nearly 100K million internet followers. The girl enjoys 45K fans on her personal Instagram account, 34K on the page dedicated to her children, and about 1.3K on her Facebook. 
The girl enjoys the blue tick on YouTube indicating her authenticity and popularity. Some of her videos have enjoyed over 10 million views with her shorts regularly breathing the million mark.
The best thing about the diva is her ability to stay unique. You will find different content on all her pages from long entertaining vlogs on YouTube to cute photos on Instagram to intelligent posts on Facebook.
The diva regularly features her family in her posts and talks about a variety of topics from having fun to staying positive. We feel she can be a great pick for brands looking for a body positivity influencer with a huge reach. 
The star has partnered with a variety of brands and can be reached through Afluencer. Sign up for an account today to get access to ​​Cerose and several more body positivity influencers.
---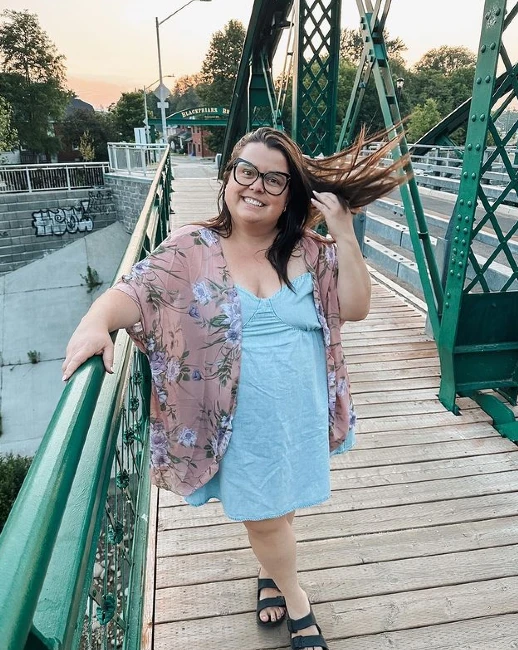 Emily has a huge audience on social media. The diva is available on all major social platforms. Here are a few great things to know about her:
She has about 30K fans and a very good engagement rate of 4 percent. 
She is on Facebook with about 9K fans with a very loyal fanbase. 
Her Twitter account is fast growing and has more than 395K followers and over 10.7 million likes.
The stunner defines herself as "a body-positive content creator who advocates for people to do whatever makes them happy!" However, this isn't the only thing she focuses on. 
You will find quality content related to food, travel, makeup, beauty, and life on her page. The diva enjoys solo traveling and can be seen posing with her pet dog. 
Mainly popular in the US, Canada, and the UK, she gives brands access to a premium audience and can prove to be an asset.
---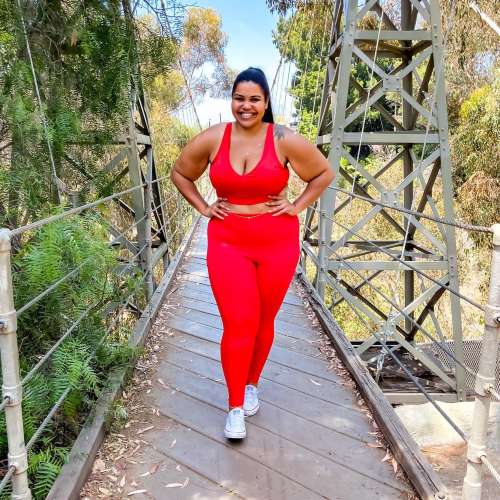 Sondra is the name behind Curves and a Carry On, a blog where she writes about a variety of topics including body positivity, fashion, and travel.
A plus-sized model by profession, Sandra enjoys wearing lingerie and swimwear and is a self-love advocate. She works with different brands and enjoys partnering with companies that offer positivity.
In addition to this, she also runs a consultancy firm that helps people create and maintain brand image. This makes her a good choice for companies looking to increase their reach.
Sondra has been serving the citizens of San Diego since 2013 as an Emergency Medical Dispatch Certified through IAED and SDFD Dispatch Trainer, Chaplain, and Peer Support Team Member.
---
April is a mother, wife, influencer, doTERRA Wellness Advocate, and fitness enthusiast. Passionate about body positivity and health, she uses social media to promote self-love, kindness, and positivity.
While she is available on multiple platforms, the star appears to be concentrating mainly on TikTok where she has thousands of followers who enjoy her fun and creative videos.
April enjoys working with brands and is open to collaborating with different companies. Her wide reach can help companies reach more people and enjoy good returns.
Sign up with Afluencer today to contact April and many more body positivity influencers.
---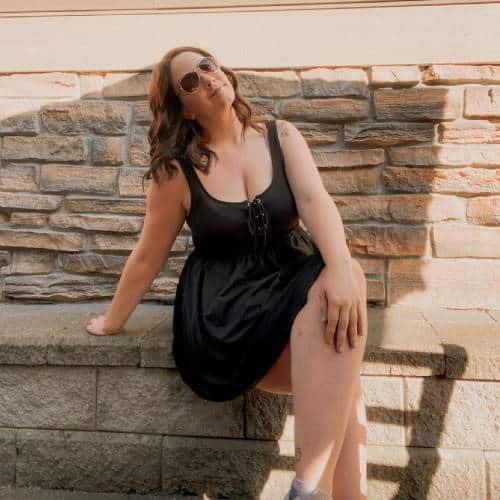 "I absolutely love the message of "body positivity" and I try to showcase that through the content that I make", says Emily.
Emily's story is highly motivational. Like many other people out there, she struggled to accept herself the way she is.
In her words, "it took me a really long time to love myself the way I am and I love the idea of promoting that message to my audience so they can feel confident in the skin they're in".
She encourages people to be more active and socialize with others. A fashionista, Eily enjoys traveling and sharing her little adventures with her 2,000 Instagram followers.
---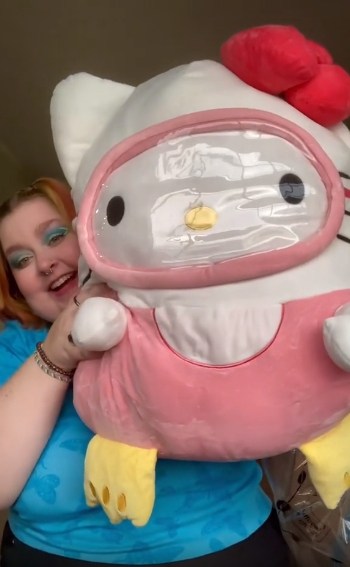 With nearly 35K TikTok fans, JoJo is a powerhouse of talent with an engagement rate of 11 percent, which is among the best in the business.
While she has tried almost all platforms, she appears to be sticking to TikTok where she has carved a niche. Her content is quite colorful and appeals to different people.
You will see her do different things on her page including eating delicious meals, burning out calories in the gym, motivating people by sharing her story, and having a good time shopping. However, what makes her famous is her ASMR content which seems to have won her thousands of fans.
She has worked with a number of brands including some popular names like Juicy Couture, UHSM HealthReposé Eye Masks, and Isadora Cosmetics.
---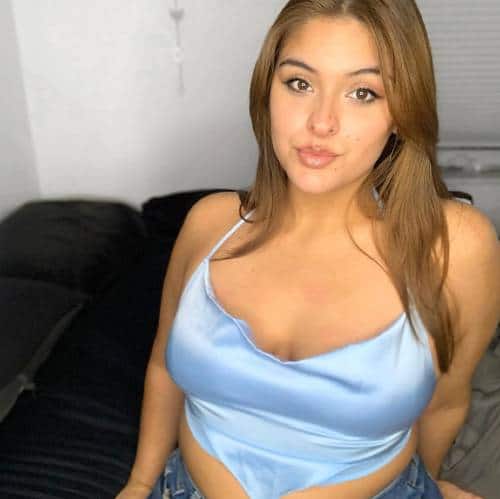 Priscilla is a body positivity influencer with an interest in fashion and beauty. The 23-year-old social media star has partnered with a number of brands and enjoys posing in swimwear.
She doesn't seem to be a fan of long captions and lets her pictures do the talking. You can contact Priscilla and many more body positivity influencers by being a part of Afluencer.
---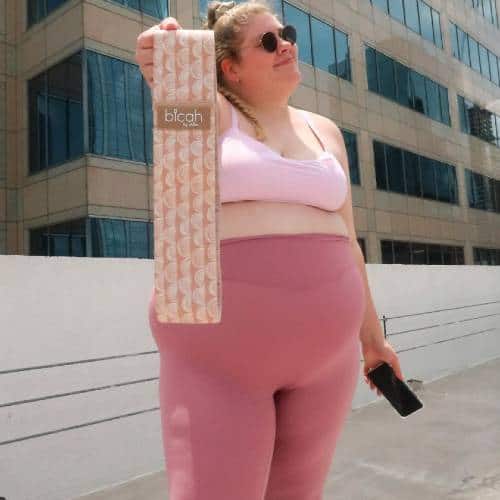 Bridget Kate is unique in a lot of ways. One of the most popular big fitness influencers, she's a plus-size queen with more than 25K Instagram followers.
She has a simple motto: "Discipline is doing what needs to be done, even if you don't want to". She tells the world that you don't have to be a specific size in order to be fit.
Brands looking to send a positive and inspirational message can contact her. This ever-smiling and beautiful fitness enthusiast talks about not just working out but also having healthy meals and being happy with how you look.
---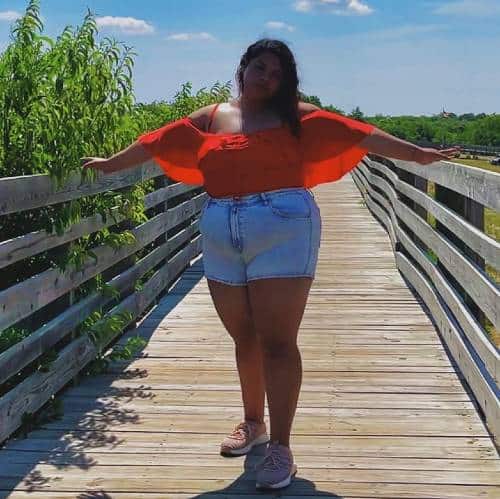 Rocio is a micro-influencer with nearly 2.5K Insta followers. She has an impressive engagement rate of 12.18 percent, which is among the best in the business.
Her Instagram bio has a positive message for everyone: Love Yourself First Always. Most of her captions are also positive and talk about the importance of feeling happy.
The star enjoys traveling and food and has collaborated with several brands in these niches. You will even see her promote makeup products and health brands.
Companies looking for affordable influencers can partner with Rocio and enjoy her growing reach.
---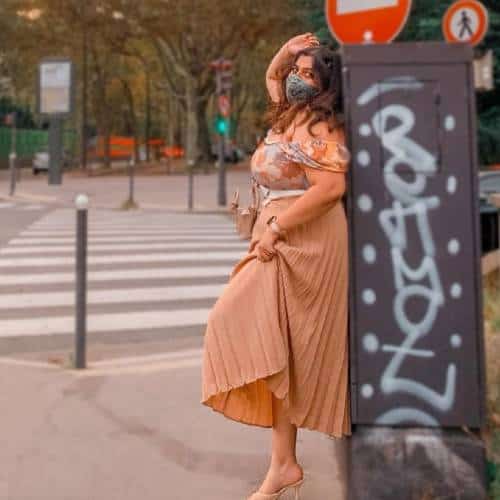 Aditi Parashar is an Indian body positivity influencer who identifies as a "hyper-functioning-introverted, desi girl dwelling on art".
The star enjoys writing about self-love, travel, and fashion. She calls herself a feminist and is working to "break the stereotypical barriers to create a space that makes you fall in love with yourself".
She's known to tweet regularly and is running a blog called Ertsychic where she posts a variety of content including motivational articles and travel experiences.
The diva is available on almost all major platforms and enjoys more than 20.3K Instagram followers. She mostly shares videos on her profile and enjoys working with different brands including fashion labels.
---
Remi Bader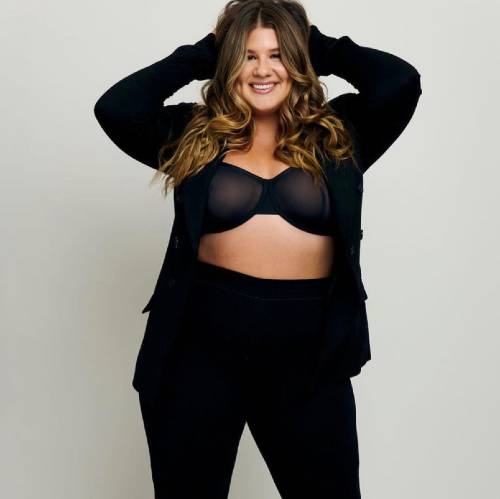 Remi is a body positivity influencer who likes to talk about fashion and why you should be comfortable in your skin.
The star has exploded in the last few months thanks to some of her inspirational posts going viral. She has more than 270K Insta followers and more than 1.9 million TikTok fans who seem to enjoy her content.
The New Yorker started by posting "realistic shopping hauls" and showing the world how to carry outfits. Followers appear to be huge fans of her humor which can be seen in her captions. The star is a Curve Model for MuseModelsNYC and regularly works with different brands as an influencer. In addition to this, she's also a fashion contributor and host.
---
Gloria Rinis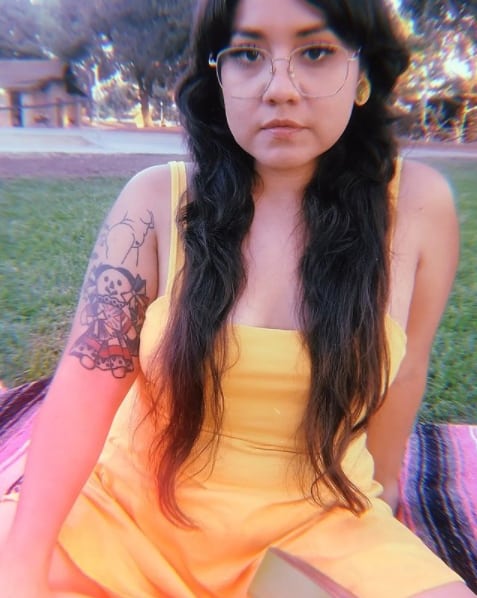 Gloria Rinis is an activist with more than 3500 Instagram followers, however, her true strength lies in nalgonapositivitypride, an Instagram handle dedicated to positivity that enjoys more than 130K followers.
Her profile is full of interesting photos, quotes, and fun videos. However, the real fun lies on the pages that she manages including SeedsfromtheFlesh, WocBizCenter, and MujeresMarket.
Since we're talking about body positivity influencers, let's stick to Glorianis, which has turned into a community that includes not just Gloria but several other body positivity influencers as well.
The page aims to bring awareness to intersectional issues such as eating disorders, mental health, body liberation, and BIPOC injustices.
You will find promotional material, quotes, inspirational videos, and news pieces on the page. Gloria is going all out to spread the word and even organize events. If your brand shares the same aim then Gloria can be a great influencer to partner with as she seems highly motivated to make the world a positive place.
---
Kenny Ethan Jones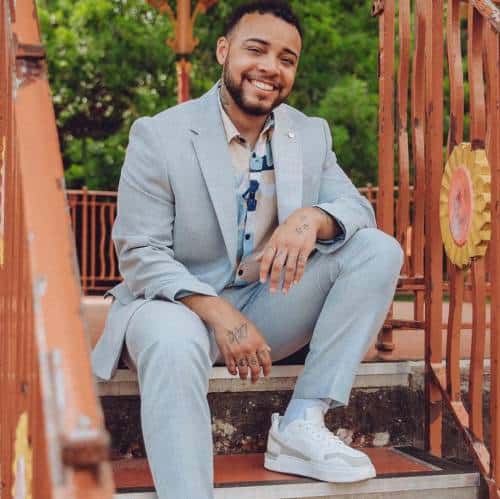 Finally, a man on the list. Kenny is a body positivity influencer who went viral for his well-thought-out campaign designed to normalize men with periods.
He has nearly 100K Instagram influencers who appear to be highly engaged and regularly take part in discussions under his posts.
Kenny is not just an activist and advocate but also a writer and consultant. He is one of the few body positivity influencers who appear to be talking about body acceptance and neutrality from different angles and not just weight.
He's a leading voice in the rising transgender conversation online and works with different brands to forward his agenda. He can be a great fit for fitness labels, fashion brands, and food companies.
---
Jessamyn Stanley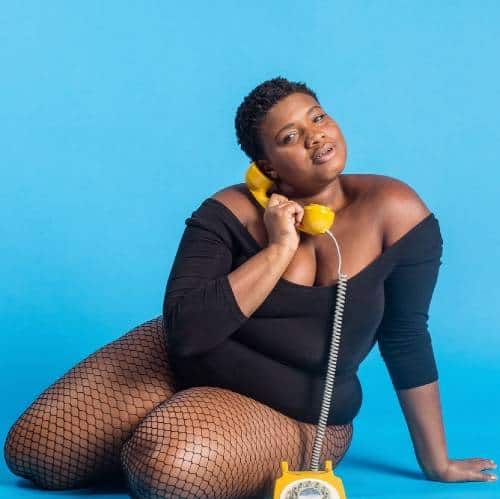 Jessamyn is the name that started the #everybodyyoga movement that found immense success and made more people take interest in yoga.
A virtual fitness instructor by profession, Jessamyn is an author with her own podcast show that appears to be doing quite well.
She has more than 471K Instagram followers; however, she appears to be doing well on other platforms as well. She enjoys more than 53K YouTube subscribers and over 500K views.
Unlike some other body positivity influencers out there, Jessamyn works with almost all brands including tech companies. She posts reviews, articles, and even fun shorts on her pages.
---
Clara Guillem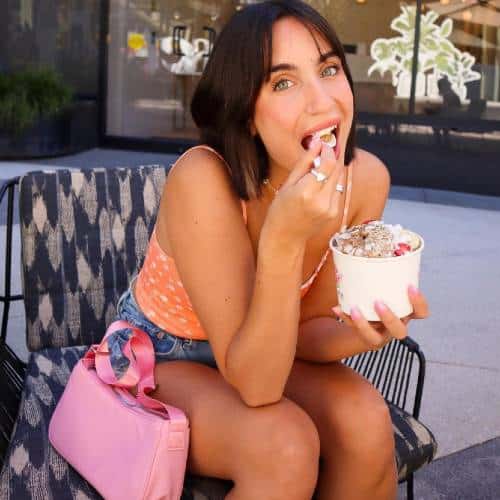 Last on our list is Clara, a body positivity influencer who believes in using a simple and honest tone to make a point.
Her Instagram page is full of colors. She uses social media to not just educate and motivate people but also to share the latest happenings in her personal life.
She appears to be concentrating heavily on TikTok these days. According to her, the account accidentally turned into a body confidence page and she now uses it to reach more and more people.
She has more than 187K Instagram followers who appear to enjoy the wide variety of content she posts including conversational and explanatory videos, montage-esque videos, and fashion reviews.
Her profile is full of informative content including controversial and taboo topics. Her latest series on how it is normal to look different on different days appears to be doing well and has attracted some top brands.
---
Influencers Who Love The Idea of Body Positivity: Conclusion
These were some of the best body positivity influencers. More and more brands are now pushing this agenda, which makes these influencers highly valuable as they can help such brands reach their target audiences at low rates.
Sign up with Afluencer to get access to these and many more body positivity influencers. You can also join us as an influencer to be a part of such lists and find business opportunities.
This originally appeared on
afluencer
and is available here for wider discovery.