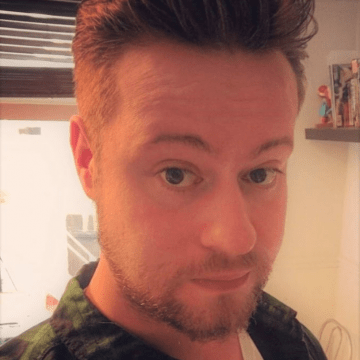 Tom Simpkins
Content Marketing Manager
Reading Time: 11 minutes
When looking for products, a customer will always want to get the most bang for their buck. When offering these products, merchants will always want to be the best option for their target market, while still making a profit. 
This perpetual negotiation is the heart of pricing strategies, which often calls to consider a discount pricing strategy. 
Within the world of ecommerce, merchants must walk a fine line between providing good value and showcasing their products in the best light. Hold a product too high on a podium, with a high price tag and a reluctance to ever engage in discount pricing, and you risk losing a lot of customers. 
Consistently utilize a discount strategy, with frequent sales and lower prices, and you risk making your product look cheap and one that your customers devalue.
Here, we explore discount pricing strategies and all the different types you can utilize for your ecommerce business.
What is a Discount Pricing Strategy?
A discount pricing strategy is a pricing strategy that, for a limited time, will see a merchant offer a lower price for a product than its usual full price. It involves marking down the prices of products and offering different deals with the ultimate goal of increasing sales. 
It is a pricing strategy that aims to alter a customer's perception of the value of a product or service in order to generate customer interest, increase customer loyalty, or increase the number of units sold.
A merchant can have several goals in mind when considering a discount strategy, each of which contribute towards the success of increasing sales. The sales can either be increased in terms of amount of sales, or the purchase total of sales.
The former aims to garner attention and interest with new customers to increase the overall amount of sales made. The latter aims to appeal to existing customers to increase the overall amount of products sold per transaction.
Naturally, the world of ecommerce opens the doors to many different competitors and vastly varied discount strategies.
Types of Discount Pricing
When discussing discount structures on websites and in ecommerce, there are several tools available. You can use pop-ups to showcase discounts, have them spread across banners at the top of the screen, or simply send them out with emails.
Discount pricing itself can include a variety of different discounts, including:
Quantity Discounts: A merchant may offer discounts for orders that have a higher quantity of a product, or a high quantity of different products. The former may involve offers such as BOGO (but one, get one free) whereas the latter may involve offers such as bulk delivery, with one delivery fee rather than several.

Loss Discounts: A merchant may offer discounts that actually lead to a loss of profits. The aim of the discount is to attract customers to a website or into an online store, with the hopes that they'll buy other products at a higher profit margin. For example, Costco will sell the likes of roast chicken at a massive loss yet offer hundreds of other products with larger price tags, like televisions.

Cash Discounts: A merchant may offer discounts for transactions that occur on specific dates. This can include a transaction being made immediately or before a scheduled date. For example, a subscription service may offer a discount for customers that regularly pay their monthly subscription early.

Location Discounts: A merchant may offer discounts based on geographical structures, such as lower delivery costs. For example, a store that sells perishables may offer a discount if the customer comes and collects products in-store or, alternatively, uses their local delivery service for the first time.

Trade Discounts: A merchant may offer discounts on products if a customer provides a similar product for trade. For example, a video game store provides store credit for old video games traded in.

Loyalty Discounts: A merchant may offer discounts that are exclusive to frequent, loyal, or high-spending customers. This can vary in discount sizes, ranging from loyalty programs to exclusive memberships. For example, a coffee chain can offer a point system on coffees bought, as can an airline offer miles for frequent fliers.
Specific types of discounts can be more effective than others for different merchants. Some may only be useful for merchants who use both ecommerce and brick & mortar stores, while others may only be useful at specific times of the year.
For example, an ecommerce store can make use of trade discounts if they are capable of handling and processing products coming to them. However, with a brick & mortar store with employees that handle trades, this type of discounting becomes much smoother to process. 
Seasonal Discount Pricing Strategy
It's no secret that most ecommerce business occurs during seasonal periods. Seasonal sales events see staggeringly high rates of engagement, from the ever-expanding growth rate of customers shopping online during Christmas to the $188 billion spent during Black Friday and Cyber Monday. 
A large part of this engagement is due to the seasonal discount pricing strategies that stores use, both in-store and online. Whether it's for brand awareness or just because it's expected, merchants can rarely afford to ignore seasonal pricing strategies, if at all.
However, there is another way to explore seasonal discount pricing strategies—high season or low season. This essentially refers to demand for products of services throughout the year, whether the demand is high enough to not require discounts, or the demand is low enough to merit discounts.
For example, the high season for vacations would be during the summer, or any time that schools are closed. This is because more families will be looking to travel during these times, as will those looking to travel during good weather. 
Merchants can offer discounts during the high season and they may choose to do so to be seen favorably compared to competitors. In fact, seasonal discount pricing strategies during a high season may be enough on its own for a large marketing campaign.
To summarize, a seasonal discount pricing strategy:
Can generate customer interest during unorthodox times when competitors won't be able to match offers or prices.
Are often expected from customers during times when similar promotions are being run, resulting in a "damned if you do, damned if you don't" situation.
Are often cornerstones of a merchant's annual sales and profits.
Flash Sale Discount Strategy
A viable alternative to seasonal discount strategies, flash sales can be considerably more useful if competitors rely solely on promotions at specific times of the year. 
By creating a time-sensitive sale, you can grant a sense of urgency and a 'fear of missing out' with your customers. You can also see great success by offering sales when your competitors aren't, as you'll offer your customers appealing prices when others can't.
However, flash sales can be either highly successful or relatively underwhelming, depending on how they are utilized. This is particularly true if competitors are also engaging in flash sales, as this can lead to flash sale fatigue.
The discount strategy relies on solid marketing and brand awareness. This means a store needs to give customers warning of an incoming sale or have enough repeat customers engaging with a brand, who will in turn engage with a flash sale.
Flash sales must be handled properly, or else they can create more problems than sales generated. For example, you also need to make sure that your website can actually handle a flash sale. A sudden spike in traffic can cause site crashes and ultimately lead to customer frustration. 
There's also the issues of increased shipping demands, the risk of bots interfering with legitimate customers, and the chance that stock or inventory can be cleared out swiftly. Although the latter issue is arguably a good problem to have, it can be damaging to a brand in the long run.
To summarize, a flash sale:
Is an excellent way to move abundant supplies of products.
Is a great way of creating sales with both first-time buyers and repeat customers.
Must be handled wisely, or could potentially cost a lot of revenue.
Bulk Discount Pricing Strategy
Often called 'function discounts,' a bulk discount strategy differs from quantity discounts by usually being B2B (business to business), rather than B2C (business to customer). This involves providing a pricing deal that includes a discount on large orders of products, with higher discounts applying to larger orders.
A bulk discount may be introduced as a means of clearing more stock from a wholesaler's storage and can occasionally include added benefits to the one purchasing bulk orders. For example, to continue good business and increase the likelihood of increasing customer orders, the wholesaler may assist with promotion of the product or assist with the delivery process.
It's worth noting that as alluring as bulk discounts can be, a merchant must be properly equipped to handle the amount of products that bulk discounts often involve. After all, a small online bakery can dream of selling hundreds of thousands of cookies, yet without the current reliable income of customers, there's little to be gained from ordering thousands of boxes for them.
To summarize, a bulk discount pricing strategy:
Is able to yield higher rates of discounts for higher quantities of products.
Is often useful for middleman businesses.
Requires specific planning, such as where to keep stock and how to temper expectations for sales.
Examples on How to Use Discount Pricing
As we explore how to use discount pricing, we can look at different discount pricing strategy examples, which make it much easier to craft a discount pricing strategy for specific stores and products.
Each example can fall into one of two different categories, which examines how the discount is actually applied. These include discount codes and automated discounts.
Discount Codes
Discount codes are the types of discounts that need to be manually input by a customer. They can be applied at various stages of the purchase process, such as:
Following a specific link to the website.
Once an item is placed in a basket.
Whilst checking the basket.
During the checkout.
At the end of the checkout process.
Discount codes may not offer the same convenience to customers as automated discounts, yet they have their benefits. For example, by releasing discount codes, a merchant can have more control over how many potential discounts are utilized. After all, if mishandled, automated discounts could quickly get out of control and lead to losses in profit if a merchant wants there to be limits on a discount.
Discount codes can be provided in a variety of different ways, including:
Email Promotions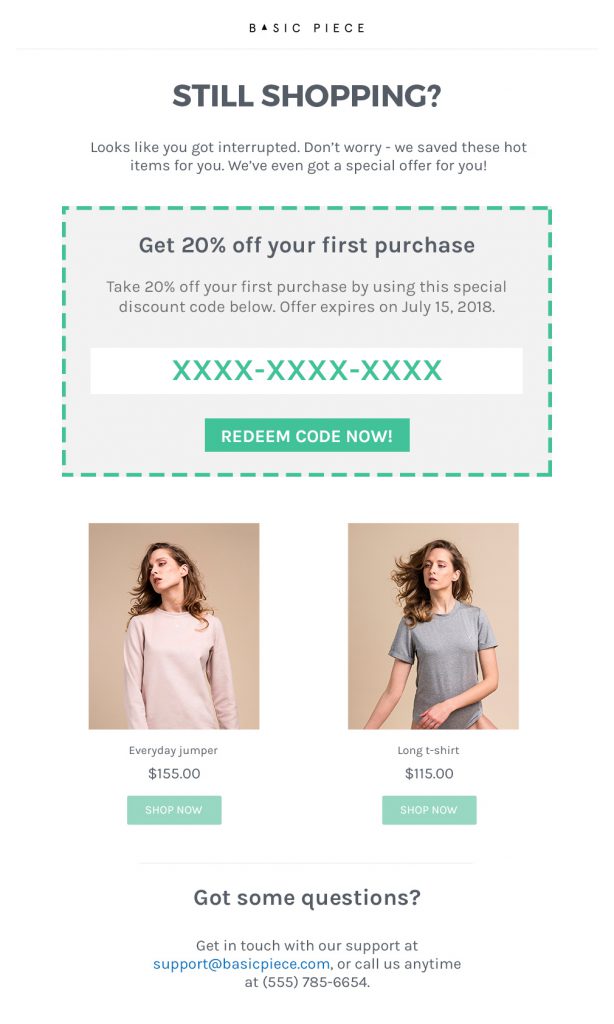 It's hard to picture an ecommerce store not engaging with customers via email promotions. Email opens a wealth of opportunities for any type of merchant, with specific email types for different sales, products, and promotions. Emails can technically be used for both discount codes and automated discounts, which we'll explore soon, and it's not uncommon for them to feature a blend of both types.
However, regarding discount codes, using email promotions can be incredibly simple. They can involve anything, from an alluring subject line to bring a customer an exclusive offer, to gamification that adds an element of excitement to potentially higher discounts.
SMS & Push Notifications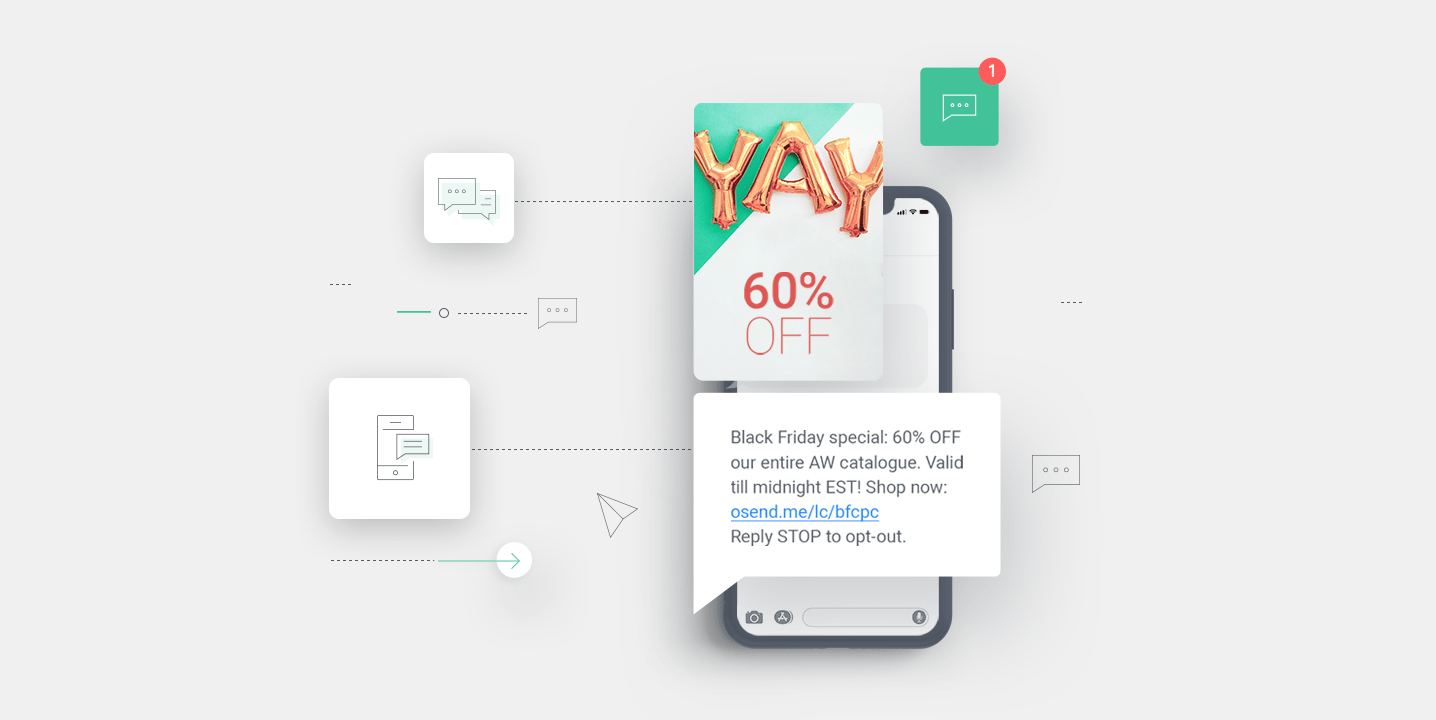 Just like email promotions, discounts and coupons offered via SMS or push notifications can take two forms, one as a straightforward code, the other as an automated process. While an email promotion may hint at a discount code in its subject line, an SMS or push notification can effectively showcase a specific code right off the bat.
Given the concise nature of SMS messages and push notifications, the limited character limit is ideal for highlighting a specific code. For example, an app's push notification can reveal a discount code, surrounded by emojis, to draw the eye to that specific code.
Site-wide Banners
To make good use of a website's space, you can promote a site-wide discount in a banner that anyone visiting your site can see. From the top of the homepage to interactive, sliding banners and pop-ups, site-wide banners can essentially guarantee that your customers will always be aware of a sale or offer.
They can feature countdowns, to make the offer seem pressing and time-sensitive, as well as elements like personalized content, showing recommended products. 
Also, by using site-wide banners, you can track your customer journey incredibly smoothly. These banners help to reveal where on a website your customers are looking for deals, which can be used as research for future promotions.
Physical Coupons
Naturally, there will always be a place for the original discount codes: physical coupons. Promoting physical coupons is easier and more viable for some stores than others, such as food chains delivering coupon booklets, yet there are potentially effective ways for any store to engage with customers this way.
For example, an online confectionery store learns of a local food & drink festival. By advertising with discount codes in pamphlets or booklets that the festival goers will receive, they can advertise to an audience that may have never interacted with their store.
Automated Discounts
There are specific ways you can implement automated discounts on a website, especially when using platforms such as Shopify and Omnisend.
By making use of automated discounts, you can make the customer experience smoother. They allow a customer to look for products and services, comfortable that they'll get a good price or won't miss out on savings. Automated discounts can enrich the customer experience if they weren't expecting discounts, and they're often utilized in these forms:
Deal Bots
'Deal bots' may go by many different names, but they serve the same purpose. They are essentially background apps for a website that automatically applies discounts to a customer's basket as they add products to their shopping carts. They must be programmed to automatically apply discounts to a basket and in some cases, a customer may expect them to always apply the best one.
A website may choose to make a deal bot a front-facing asset, meaning that the customer is aware of it, or they may choose to have it running in the background. The reason for the former is to bring attention to the automation process, aiming for a more positive and transparent customer experience. 
Automated Offers
While 'deal bots' generally overview an entire purchase, automated deals may pop up when making specific purchases. These can be used to specifically target certain products, such as those with a short shelf life or in the event of an overstock.
One example is for a specific BOGO deal. This would involve adding one product to a basket and showing the customer a pop-up or notification to alert them that a second product can be purchased for half the price or added to the basket for free.
External Apps
There are apps that exist solely to provide customers with discounts, partnering with these effectively serves as free advertising to these users. Some apps, such as Honey, boast over 17 million members who expect automated coupons as part of the customer experience. 
This shows just how large the market can be for automated discounts, as well as how many customers you can appeal to with a partnership. After all, automated discounts via well-known apps like these could set you apart from your competition. 
Wrap Up
When it comes to considering discounts for your store or products, it's surprising how much thought needs to go into them. Discount pricing strategies aren't as simple as cutting a price by a percentage. You need to consider how to offer and promote your discounts, as well how it will affect your revenue—both in the short and long-term.
Understanding how these different strategies can work for your ecommerce business model can help your store and boost revenue. Luckily, Omnisend's segmentation, automation, and email campaign tools are more than capable of integrating with these strategies.
Special thanks to our friends at
Omnisend
for their insights on this topic.