It's time to look back at what made this year one to remember. It's time to celebrate the brands that made shopping with them a top-notch experience. It's time to announce the top customer loyalty programs of the year!
Before diving into the who, let's look at some quick reasons why brands even provide loyalty programs for their customers in the first place:
Create a brand community for the customers to feel a sense of belonging
Motivate shoppers to provide email and other data for future marketing opportunities
Customers that are part of a rewards program are less likely to shop with a competitor
Loyalty program members spend more, and more often
You can launch an on-brand, engaging rewards program in literally minutes
Let's dive into the best loyalty programs
Customers have access to more information than ever before, and they look at all of it. This is why your loyalty program has to be on-brand, well-thought-out, and valuable. One brand that seamlessly ties in their rewards program to their brand is Solo Stove. This outdoor brand sells small portable fire stoves for camping and fittingly named their loyalty program, Firestarter Rewards.
The point of any loyalty program is to make your customers feel special and let them know you appreciate them. Birthday points are a great way to do this—it doesn't get much more personal than someone's birthday. Solo Stove rewards up to 3000 birthday points (a $30 reward value) to their highest-tiered customers in their VIP program—one of the most generous birthday gifts we've seen from a loyalty program!
Firestarter Rewards continues the personalized experience with custom redemption offerings. Customers can select how many points they want to redeem, with 100 points = $1. This lets customers save points up for a big purchase or use just a few for a little discount. The point is, customers can spend their points however they want and that's how you deliver a rewarding customer experience.
The Body Shop's Love Your Body Club has been a staple in their brand for years, standing out for the social causes tied into their program. With the ability to use loyalty points for monetary donations to various charities, customers can feel good about shopping with The Body Shop.
As the world continues to recover from the impacts of Covid-19, brands are changing how they communicate with customers based on what matters most. The Body Shop does this by choosing relevant charities based on trending issues in the broader social environment. For example, customers can now donate to Black Lives Matter and NO MORE, which supports victims of domestic violence, a rising issue as people were at home more than ever during the pandemic.
Love Your Body Club has also veered away from the typical "exclusivity" messaging that is common with VIP loyalty programs. With a message saying "There's room for everybody at the club", The Body Shop reflects the new social norms of acceptance and inclusivity. One way to build a great brand community is to encourage everyone to join and make sure they all feel welcome.
Having a loyalty program in the fashion industry is almost a must these days. However, having a loyalty program and effectively using your loyalty program to create a thriving brand community are two different things. American men's clothing brand, Unbound Merino does a great job at the latter, making it one of the best loyalty programs of 2021.
Unbound Merino uses referrals as part of their Unbound Rewards to build their brand community, with their "Give $25, Get $25" referral program. With one of their high-quality wool crew-neck t-shirts priced around $75, customers earn a 25% discount from just one referral. Giving your customers a reward with this high of value right off the bat is a great way to create an awesome first impression.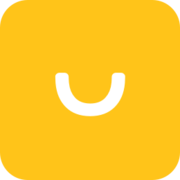 Another famous brand that gave its loyalty program a makeover this year was The North Face. Out with VIPeak Rewards and in with the XPLR Pass. This new program is completely free to join and is filled with exclusive offers and experiences.
As an outdoor adventure brand, it's important that The North Face's rewards program is just as exhilarating. The XPLR pass hits the nail on the head with tons of cool experiential rewards like contests to win member-only sponsored hiking or skiing trips or unforgettable experiences like mountain-top hang gliding with experts.
Even if you don't have the resources to send your customers to a mountain peak, you can still deliver a customer loyalty experience that's one to remember. Just like The North Face, offering exclusive members-only contests is a way to motivate your customers to engage with you.
2021 was a bit of a strange year no matter where you are in the world. Salons were open, then they were closed, then they were open again, and the cycle continues. This is why brands like PressOn, an at-home gel manicure brand, were so successful this year.
Their gellies are made from liquid gel, setting them apart from other press-on nail stickers. Sometimes customers tend to stay away from buying products like these online because they want to see and feel the products first. This is when the concept of social proof and reviews become so important.
PressOn uses its loyalty program, PressOn Rewards as a great way to generate user-generated content to build trust with new customers. Offering their customers points for referrals, reviews, and social media shares, PressOn shows their customers that they really care about what they have to say. Putting customers at the heart of their rewards program is something all the best loyalty programs of 2021 have in common.
For any Chick-fil-A fan, the addition of a new loyalty program VIP tier to work towards is one of the most exciting changes to their Chick-fil-A-One rewards program in 2021. Eat Mor Chikin = Earn Mor Points = Mor free Chikin.
The highest tier, Chick-fil-A One Signature Members, is now the highest bar to aim for ahead of their previously highest Red Status. Signature Members will have access to unique experiences and can participate in one-of-a-kind voting opportunities.
These loyal customers can also share their chicken love by sharing their points with family and friends. This is a great way to leverage your brand advocates to expand your community even further by motivating new users to sign up for your program as well.
Your loyalty program should reflect what matters to your customers. For Doe Lashes, that's a cute, on-brand, and aesthetically pleasing loyalty experience. This natural beauty brand sells eyelash extensions made from Korean silk hair and cotton to let their customers have "Doe-like eyes, every single day."
As a brand focused on making their customers feel beautiful, they have an online experience that's just as adorable. Their dreamy, colorful website is visually appealing and their rewards launcher panel matches completely. Their rewards program name, "Doe Rewards", and points currency, "Doe Bucks": are on-brand and memorable because of their clever and cute names.
Doe Lashes also uses the power of referrals to support their points program. Customers are rewarded with a pair of free eyelashes for giving $10 off coupons to their friends for use on their first purchase from Doe Lashes. The power of referrals is so important, especially in the beauty industry where there are so many options to choose from. This way customers don't have to take Doe Lashes' word for it, they can trust their friends!
One brand that underwent a rewards program renovation in 2021 is UK furniture brand, SKANDIUM. In the furniture industry, it can be hard to encourage repeat purchases. After all, how often do you purchase a new couch? That's where a loyalty program can come in clutch.
With a tiered-VIP program as part of their KLUB Rewards, SKANDIUM gamifies their loyalty experience by encouraging customers to reach that exclusive Circle FOUR. Customers can earn different points per pound spent in each of the different tiers. For their most loyal customers, SKANDIUM offers unique rewards like personalized bonus points days where customers can choose the day they get to double their points earned.
SKANDIUM also offers members at every level of the Skandium KLUB invitations to members-only events and sales. This is a great way to move your customers up through your loyalty tiers by increasing their purchase frequency and average order value. When customers feel like they are getting an exclusive deal, they will be more inclined to consider making a purchase.
Sometimes the key to a great loyalty program is making it so bold that your customers couldn't possibly forget about it. That's exactly what Death Wish Coffee did with their Reaper Rewards. Everything from their call to action of "Gotta Death Wish?" to their VIP program name "The Inner Sanctum", certainly catches people's attention.
Once they've lured their customers in, it's everything else they're doing that keeps them around. From a well-branded rewards program panel with consistent colors, custom icons, and bold copy to valuable rewards, Death Wish Coffee is killing the game (pun intended).
Customers are able to earn points, or "death wishes", just for signing up for the program. They can then work their way up the four VIP tiers, earning free shipping at every stage. The highest tier is even rewarded with Free Dark Roast Death Cups coupons, recognizing that what coffee lovers want most is more coffee.
Another brand we all know and love that revamped its loyalty program this year is Best Buy. With the introduction of Best Buy Totaltech, this tech giant now offers both a free and paid loyalty experience. Their long-standing program My Best Buy Rewards is their free loyalty program which offers all the basics: exclusive deals, points, and free shipping.
For the tech gurus of the world, Best Buy has stepped it up a notch this year with the introduction of their paid membership Totaltech program. For an annual $200 membership fee, customers get access to exclusive rewards not available in the free program, in addition to automatically being enrolled in My Best Buy Rewards.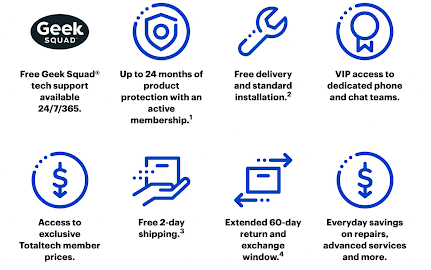 Best Buy Totaltech offers several customer service-based rewards to incentivize people to join for that additional support. Technology can be confusing and have a steep learning curve—Best Buy gets that. With unique rewards like 24/7/365 free Geek Squad support and VIP access to dedicated phone and chat teams, Totaltech members get a level of support that is unmatched. If Best Buy taught us anything in 2021, it's that having a program that appeals to every type of customer really pays off.
What we're keeping an eye out for in 2022
URBN UP Rewards
One business that is testing the waters with a new loyalty program is URBN, the parent brand to a whole line of contemporary fashion brands like Urban Outfitters, Anthropologie, Free People, terrain, BHLDN, Nuuly, and Menus & Venues. URBN began beta testing a new paid loyalty program, known as UP, encompassing all of these brands in March 2021. URBN has decided to launch this program in just two cities: Dallas and Atlanta and will test its success for 6-12 months.
UP will have two paid tiers, one for $48 and one for $98 per year. The $48 tier includes free shipping and returns and a 15% discount on all purchases. The $98 tier includes all of those perks, plus a monthly $10 coupon, and a discount on a monthly Nuuly subscription.
Combining all of their brands' loyalty experiences into one program really shows how URBN understands its customers. UP aligns with customers' personalities and values and recognizes that they have similar interests and want discounts at all of these stores. Will UP Rewards replace UO Rewards or Antrho Perks? We'll have to wait and see how this program pans out and if it sticks around for 2022.
Until next year…
2021 was definitely another year unlike any others, but these brands still took full advantage of creating rewarding customer experiences making them the top 10 loyalty programs of 2021. We can't wait to see what 2022 has in store (and online) for us!
This originally appeared on
Smile.io
and is made available here to cast a wider net of discovery.