At Justuno, we're all about connecting on-site and off-site campaigns for a seamless brand experience.
That's exactly what HDMH (Height Doesn't Measure Heart) and Hawke Media did recently with an innovative live event + onsite campaign. But before diving into the specifics, let's look at the HDMH brand and who they are.
Who is HDMH
HDMH is an athletic apparel company founded by MLB pitcher Marcus Stroman, whose mission is to help elevate others who are told they're not enough. Their charitable foundation strives to teach kids to rise above their circumstances and that nothing can stop them if they put their minds to it. By providing baseball/softball clinics and scholarships to inner-city kids to achieve their athletic dreams and so much more.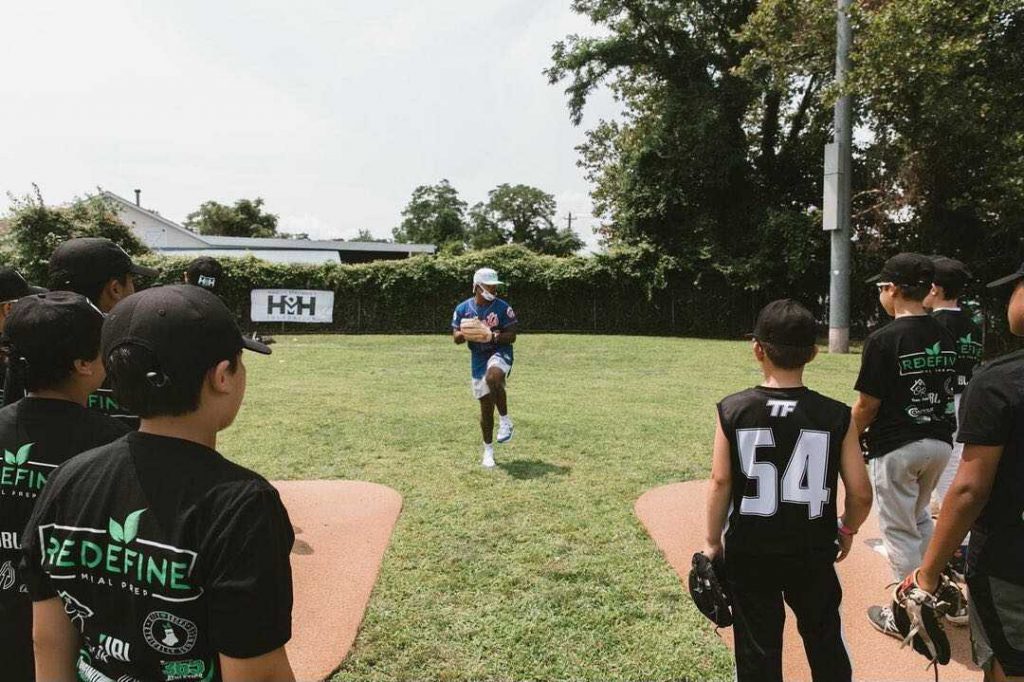 HDMH's Campaign
Marcus and the HDMH team put on their most recent baseball clinic in July, which had a merchandise tent with HDMH apparel. From there, Hawke Media built an exciting idea to unite the in-person event with the HDMH website to drive more traffic to their online store. Using a QR code at the merch tent, attendees could scan it for 20% off, triggering a Justuno pop-up offering them their discount upon subscription.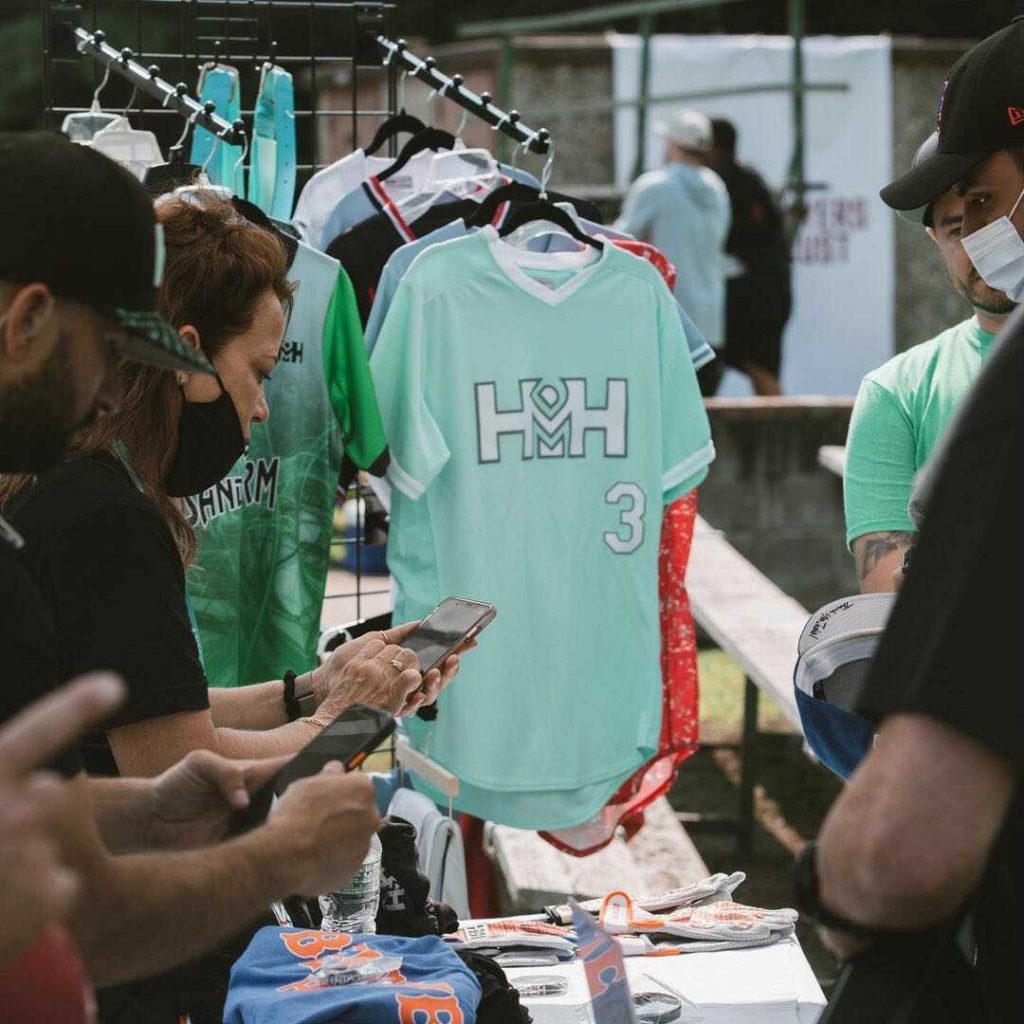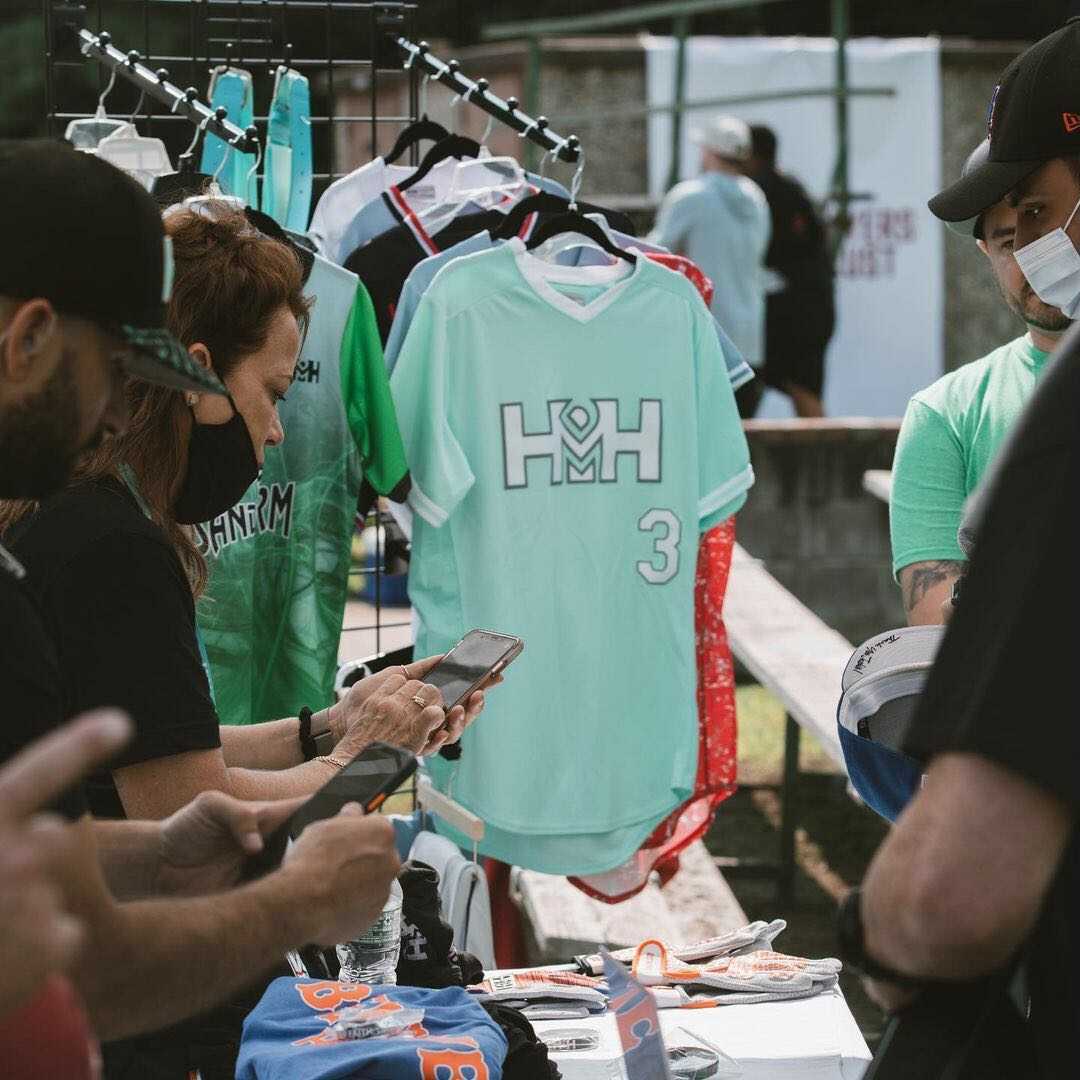 This allowed HDMH to provide attendees with a discount and allowed their team to collect contact information to continue the conversation with new customers. They collected 225 new email subscribers and drove $2,000+ in online revenue. Rather than simply a one-time sale in-person, HDMH can now build on this first interaction to turn them into repeat customers through engaging off-site campaigns.
---
"With a unique Live Event Activation strategy developed by Hawke Media, we were able to convert attendees at our baseball clinic into subscribers and were able to convert them into HDMH customers. All with a QR code that triggered a Justuno pop-up!"

— Adam Abdat, Director Of Operations – HDMH
---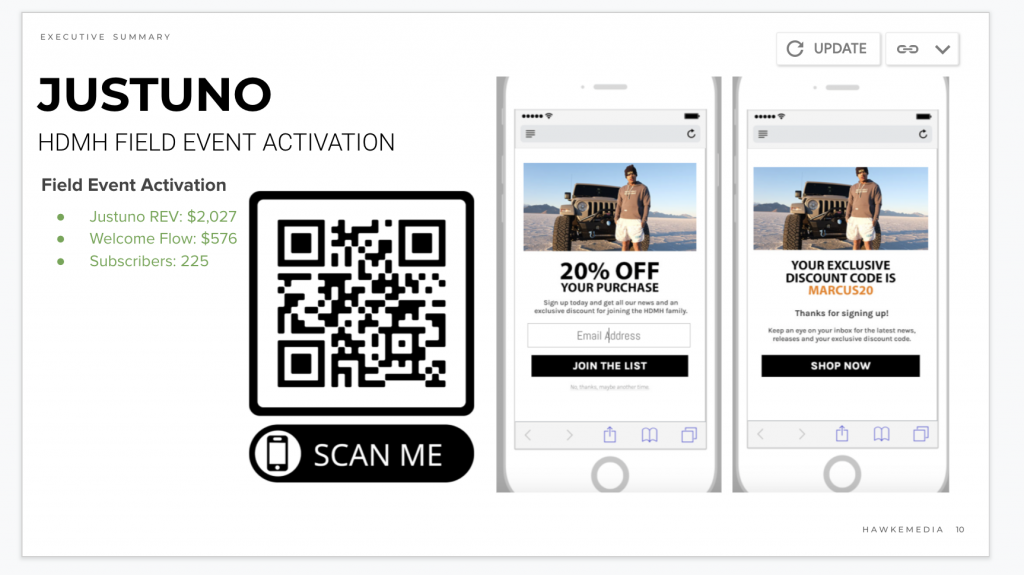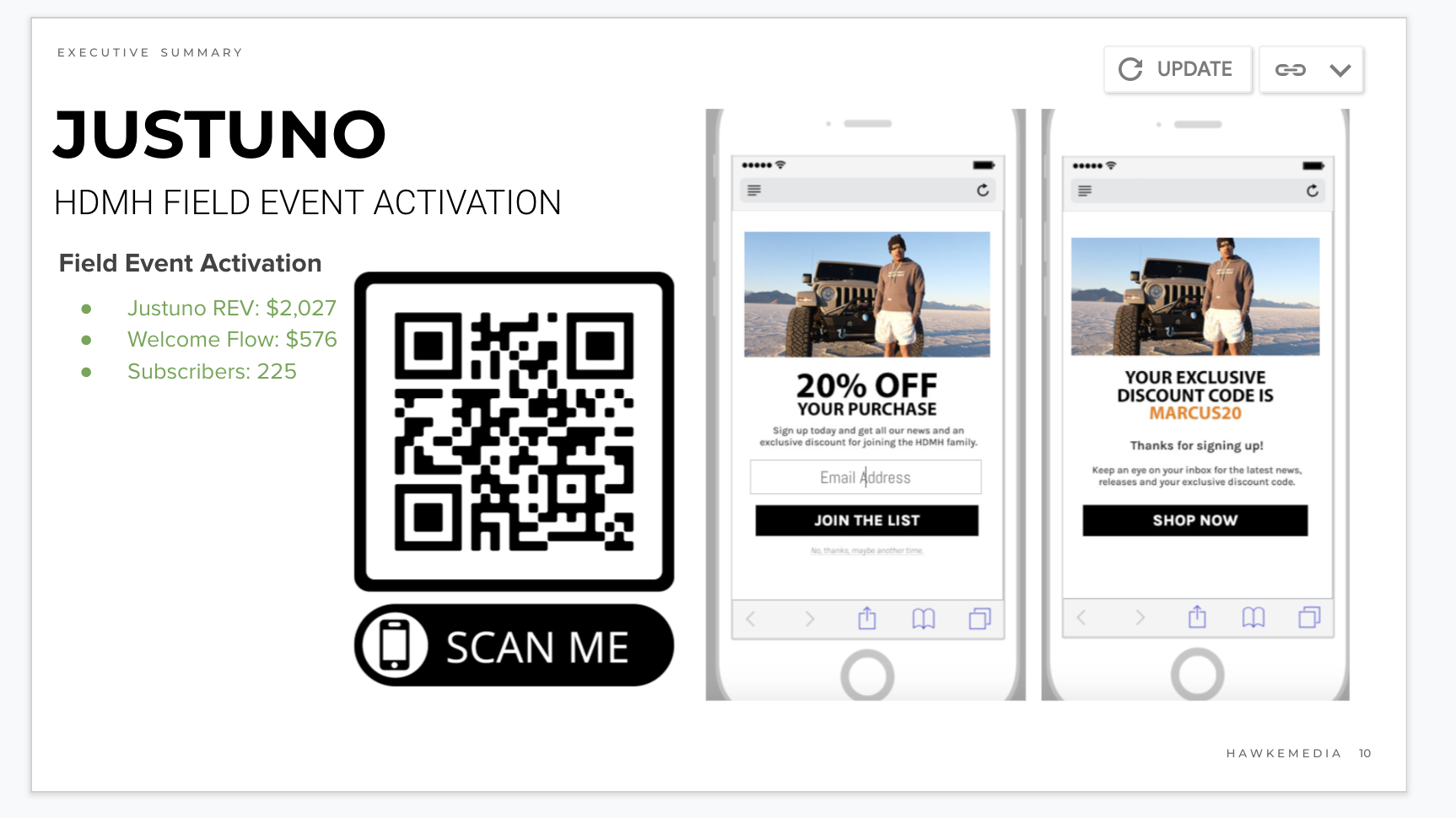 Omnichannel Marketing
This is a great example of an effective omnichannel marketing strategy that not only provides a great experience at the moment for these shoppers but sets HDMH up for continued success. Whether it's a pop-up shop in a new city, an in-person event like a baseball clinic, or an actual brick-and-mortar store, brands must create opportunities to unite online to offline experiences.
QR codes are a great way to drive traffic to a desired page easily, increasing traffic and mobile commerce opportunities. You can trigger a pop-up like HDMH, which is a great way to opt-in subscribers that otherwise you may not have gotten contact info for. At crowded in-person events, you can use QR codes to automatically give the discount and check them out, all faster than a cashier can ring them up–the possibilities are endless!
QR codes are free to make and give online brands an easy way to drive website traffic, trigger personalized onsite experiences, and take the shopping experience to the next level.
Final Thoughts
HDMH is an apparel brand and charitable foundation whose mission is to make a big difference. We're proud that Justuno, alongside Hawke Media, can help them grow, closing more sales and allowing them to help even more kids. Want to learn more about Hawke Media and Justuno? Get in touch with our teams to implement strategic campaigns like HDMH below. To learn more about Hawke Media, please get in touch with Ashley at [email protected].
This originally appeared on
JustUno
and is available here for more discovery.