An email marketing specialist is someone who focuses on email marketing as part of a wider digital marketing strategy. Their focus is on building email lists, creating and optimizing emails for conversion and sales, and keeping leads warm through email marketing.
They'll usually use email automation software, such as Omnisend, and will be responsible for managing email lists and databases.
What do email marketing specialists do?
Email marketing specialists are responsible for creating and managing email marketing campaigns. Some of the tasks that this can involve includes:
Optimizing the campaigns (in terms of call-to-action buttons, what content to include in the email, and liaising with other marketing professionals to get the job done)
Aligning email campaigns with key messaging
Proofreading copy
Testing and tweaking email content as needed
Managing email lists
Segmenting email lists to optimize campaigns
Setting up various automation workflows
Optimizing email signups and opt-ins
Supporting digital marketing efforts
Compiling reports
Contributing to digital marketing strategy
Gathering insights on the audience
They may also write the copy and build the email's design themselves (this is way easier when you use a drag-and-drop email builder), or they might be responsible for briefing this to another member of the marketing team.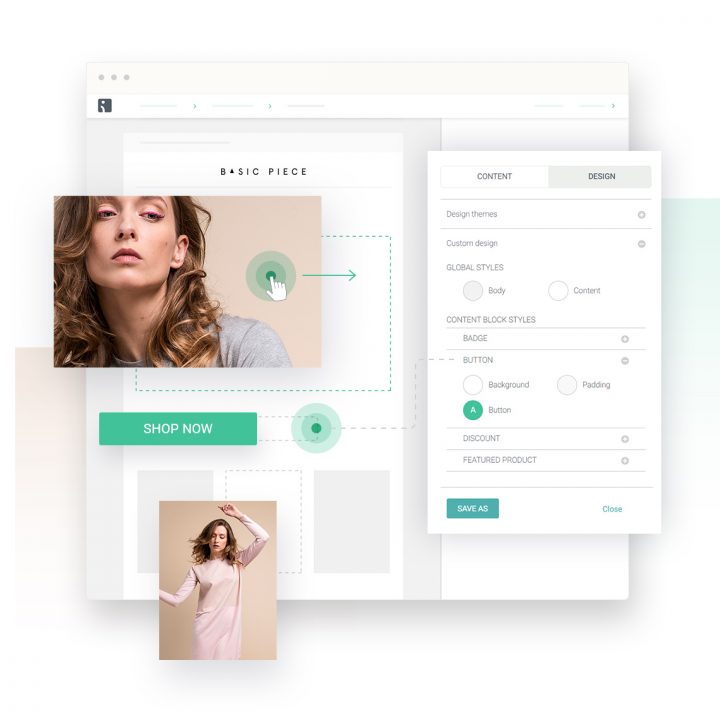 An email marketing expert will be responsible for monitoring and reporting on the email marketing campaign results and outcomes. This will involve calculating return on investment (ROI) and tracking sales made through email marketing, in terms of items and spend.
The likelihood is that there will be other ad-hoc tasks to take on as part of a wider digital marketing strategy too, such as digital advertising, training colleagues or creating presentations that focus on email marketing results.
What do email marketing specialists have to know?
An email marketing specialist should definitely have a good grasp of building email lists, segmentation, setting up automation workflows—like welcome emails, abandoned cart emails, order confirmation—and how to drive email conversions. This is the essential email marketing specialist job description.
These specialists will have to know how to use one or some of the leading marketing automation tools, like Omnisend, Mailchimp, Klaviyo and others. Most, like Omnisend, will have a free 14-day trial that email marketing specialists can use to learn for the first time or to get reacquainted.
In order to analyze the effectiveness of their various campaigns and automation workflows, the email marketing position will require knowledge of the basic email marketing metrics. This includes:
The various rates: opens, clicks, and conversions rates, as well as the number of unsubscribes
Deliverability metrics: email deliverability (how many emails ended up in the primary inbox) and email delivery (how many emails were sent to the user's email address), as well as IP warming and sunsetting
Sales numbers: ROI and revenue per email
Engagement: how to identify and segment users based on their engagement (and when to remove inactive subscribers)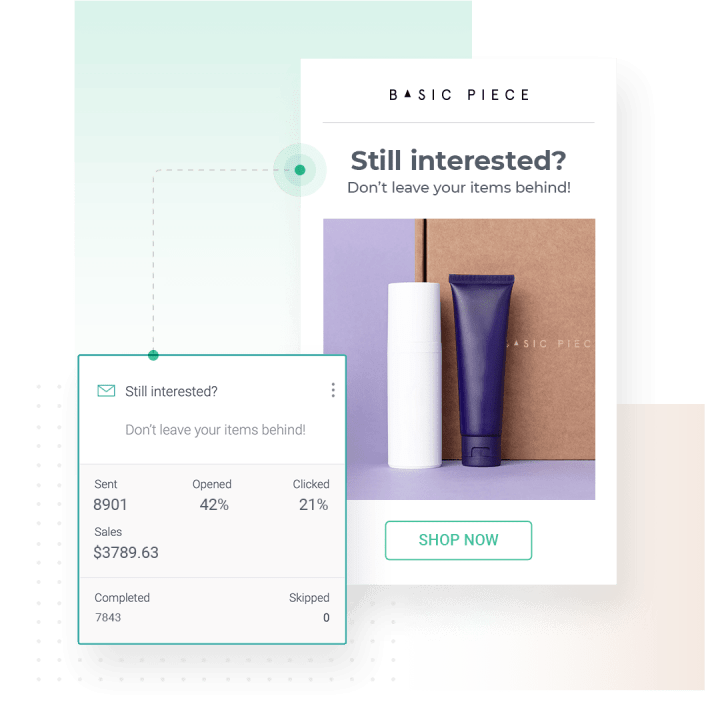 Email is a sales-boosting initiative that aims to maximize ROI so product or service knowledge, information about the business that they work for, and knowledge of the user journey from a sales perspective are important.
Email marketing specialists can use tools such as session replay to watch a user's journey through their website or app. This information can be used to improve the design and content of emails, as well as to identify potential problems with a website or app.
A good grasp of the target audience is important too, so that the email marketing specialist can create content that resonates with their audience and drives those all-important clicks and sales through the website. It's also important to know where email fits in with the wider marketing strategy of the business, and what the goals are for the conversion rate.
They'll also need to know about best practice in email marketing, along with the key legislation around digital marketing and communication permissions, such as various anti-spam and data collection laws like the GDPR.
What skills do email marketing specialists typically have?
All round digital marketing skills are a must. An email marketing expert will need to understand how email integrates with the other parts of the customer journey to complement it. They may need to run advertising or pop-ups to increase email sign ups so an awareness of this is a great start.
It goes without saying that an email marketing expert will need technical skills of some description, though creating amazing marketing emails doesn't require as many coding or specialist technical skills as you may think. Omnisend's email automation and design tools make it easy.
Copywriting, proofreading and being able to write persuasively are some essential email marketing skills to have.  An email marketer will be using words and content to excite, engage and convert their audience so understanding some copywriting principles is really useful to have.
Even if someone else does the writing, an email marketing specialist will have ultimate responsibility for what goes out and who it goes out to, so attention to detail and strong proofreading skills are needed for this role.
It's also essential that they have a good understanding of sales, branding and awareness. Reporting and analytics is another key element that email marketing specialists will need to be aware of as they'll be responsible for monitoring the performance of the campaigns that they create and send out.
What's the typical email marketer salary?
As with many other positions, an email marketer can expect a salary based on their experience and their industry.
In general, the email specialist salary can range anywhere from $56,000 to around $105,000. The average salary is around $75,000 (this is gross salary, per year, US-based).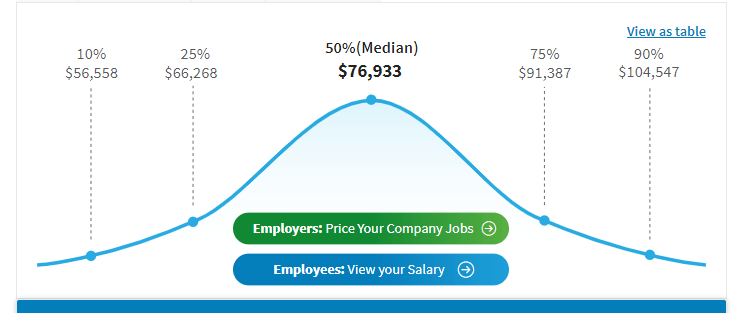 This salary range reflects the value that email marketing—and therefore email marketing experts—brings to businesses.  On average, for every $1 spent on email marketing, businesses can stand to make $40.
This is only the general ROI—some companies like To'ak Chocolate and Naked & Famous Denim earn nearly $6 from every single email they send.
Recommendations
An email marketer job can be a great career for someone who's results-driven, has some email marketing skills and is digitally minded. It takes a relatively varied skill set but doesn't have to be overly complex or time-consuming, especially when you automate your email marketing.
Try Omnisend and take the stress out of your email marketing specialist role—there's a free 14-day trial with no credit card required, so no commitment needed.
Special thanks to our friends at
Omnisend
for their insights on this topic.