The best brands are built on a solid foundation of customer trust and mutually beneficial engagement.
A prime way of reaching this crossroad is with customer engagement marketing and customer engagement strategies.
Customer engagement can come in many forms, from contests on social media to openly addressing customer feedback. It's a more organic marketing style—as opposed to paid advertisements—that thrives from word of mouth, building loyal customer relationships that make your company or brand synonymous with positivity.
To explain customer engagement marketing, you first need to understand what customer engagement provides for a business. It creates a beneficial customer experience whereby the consumer is loyal to and engages with a brand.
Various methods create this experience, forming the foundation of customer engagement.
But excellent customer engagement isn't just centered around creating feel-good experiences. At its heart, it is addressing customer pain points.
Resolving Customer Pain Points
You may be thinking, "What are customer pain points?" Simply put, they are the problems your customers may be experiencing that you should strive to resolve. This includes prematurely solving them before they become problems.
Streamlining your customer experience will resolve pain points before you know it. From advertising to the end of purchase and even re-targeting customers, ensure your customer can get from points A to B with little to no resistance.
Generally speaking, there are four primary pain points:
Financial pain points: Are your customers overspending elsewhere? It would be best if you aimed to offer better value, lower prices, or more incredible deals on products or services.
Productivity pain points: Are your customers spending too much time during the customer experience on other websites? Build an easy-to-navigate website.
Process pain points: Can your customers quickly use your user applications? Strive for non-complicated profile and account systems, tools like live chat, and intuitive user interface (UI), such as interactive toolbars.
Support pain points: Can you cater to all of your audience? Provide different language options, methods of contacting you, and ways to help if they get halted at any point of the customer journey.
I would appreciate it if you could identify these pain points and how they affect your customers. You can be more formal, like conducting customer and sales research, or rely on casual feedback. I want to ask for testimonials or talk to customers directly, which is more precise input for addressing their pain points and improving your customer experience.
However, remember that all customer pain points are different when considering this feedback for improving customer engagement strategies. When contemplating these pain points, think about the following:
Customer Engagement Examples
Once you understand your customer's pain points, you can craft customer engagement strategies that cater to them. These strategies can focus on specific factors, such as improving your website or reaching more customers.
Different businesses and industries require different customer engagement strategies. However, some methods are universally helpful, especially when looking at fellow ecommerce merchants. Don't also rule out customer engagement ideas and techniques from other industries.
Understanding the Essence of Customer Engagement Marketing
Customer engagement marketing is a strategic framework that prioritizes interactive and personalized approaches to connect with consumers, fostering enduring relationships and brand loyalty. Businesses leverage diverse platforms, including social media, email, and events, to actively involve customers in their narrative, cultivating a shared sense of community and belonging. Companies gain valuable insights into customer preferences and behaviors by employing tailored communication strategies and continuous feedback loops, enabling them to adapt their offerings to meet evolving demands effectively. This holistic approach frequently yields higher customer retention rates, strengthened brand advocacy, and enhanced business performance.
Following are some excellent examples of customer engagement.
Hawthorne.co
A masterclass in understanding your audience, Hawthorne is an ecommerce site that provides a wealth of personal care products. Mostly known for its fragrances, Hawthorne kicks off its customer experience with an interactive quiz. It's the first significant tab of its website and the primary focus of many marketing campaigns, the likes of which are often heard on podcasts geared to young adults.
It's a fun way for customers to find the right product. The result feels like a custom fit.
Engagement goes beyond the purchasing process with feedback solicitation. What is the difference in their approach to feedback? The company states it will replace any products for free if they do not match the customers' standards.
Hawthorne's brand engagement strategy manages to blend benefits to both customers and the company, making them a tremendous customer-friendly example.
The Paramount Sonic Movie
The tale of the 2020 Sonic the Hedgehog movie is a lesson in humility, foresight, and embracing feedback. Before anyone had a proper glimpse of the film, the internet was populated with overwhelming negativity about the movie. More accurately, complaints arose about the design of Sonic himself. Criticism was sparked with the release of a mere silhouette of the character (disturbingly shredded calves and all) and exploded with the first trailer reveal.
The internet's voice came across loud and clear—it was one of shock, horror, confusion, and mockery. Film director Jeff Fowler took to Twitter to announce that the team would take the titular character's design back to the drawing board.
This customer engagement reaches beyond the movie's primary audience, as Paramount and Sega swallowed their pride most humbly. They turned to an established artist to redesign Sonic—one of their most prominent critics who had famously created a parody comic of the hedgehog.
It's hard to argue that these decisions didn't pay off, given that the film made over $300 million in profits and became North America's highest-grossing video game adaptation.
Honey – Joinhoney.com
Sometimes, the most outstanding customer engagement programs work so seamlessly that they're designed to work in the background. Take, for example, the online coupon finder Honey. Honey offers itself as an add-on to browsers, essentially becoming an accompaniment to any website you visit.
Its prime selling point of finding discount codes for the customer makes it a tempting prospect for virtually everyone. Best of all, it's free.
If nothing else, Honey teaches a valuable lesson about how ecommerce sites can improve website customer experiences. Currently boasting 17 million users, it's plain to see that customers enjoy Honey's seamless integration with their own online shopping experiences.
Developing Customer Engagement Strategy Methods
A good customer engagement strategy ultimately aims to improve relationships with customers. This can include increasing the number of customers, conversion rates, or retention rates.
To do so, consider methods of improving your brand and customer engagement simultaneously.
Gamification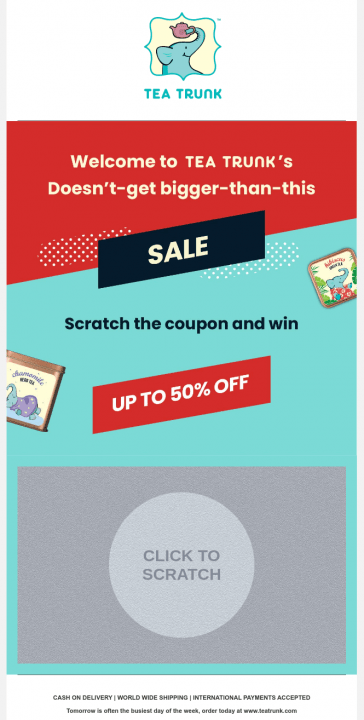 Any brand can send emails or engage in conventional marketing, but those who want to go the extra mile should ponder ways to add fun to the marketing experience. Gamification is a fantastic way to engage with your audience playfully.
Gamification can take various forms, such as a scratchcard or "wheel of fortune" mechanism. Gamification aims to produce joyful marketing interactions, leading to a more organic feeling and rewarding engagement.
This technique provides customers with something that they want. It could be a deal or even a gift. It's worth the effort because gamification can lead to 74% higher engagement.
Personalized Content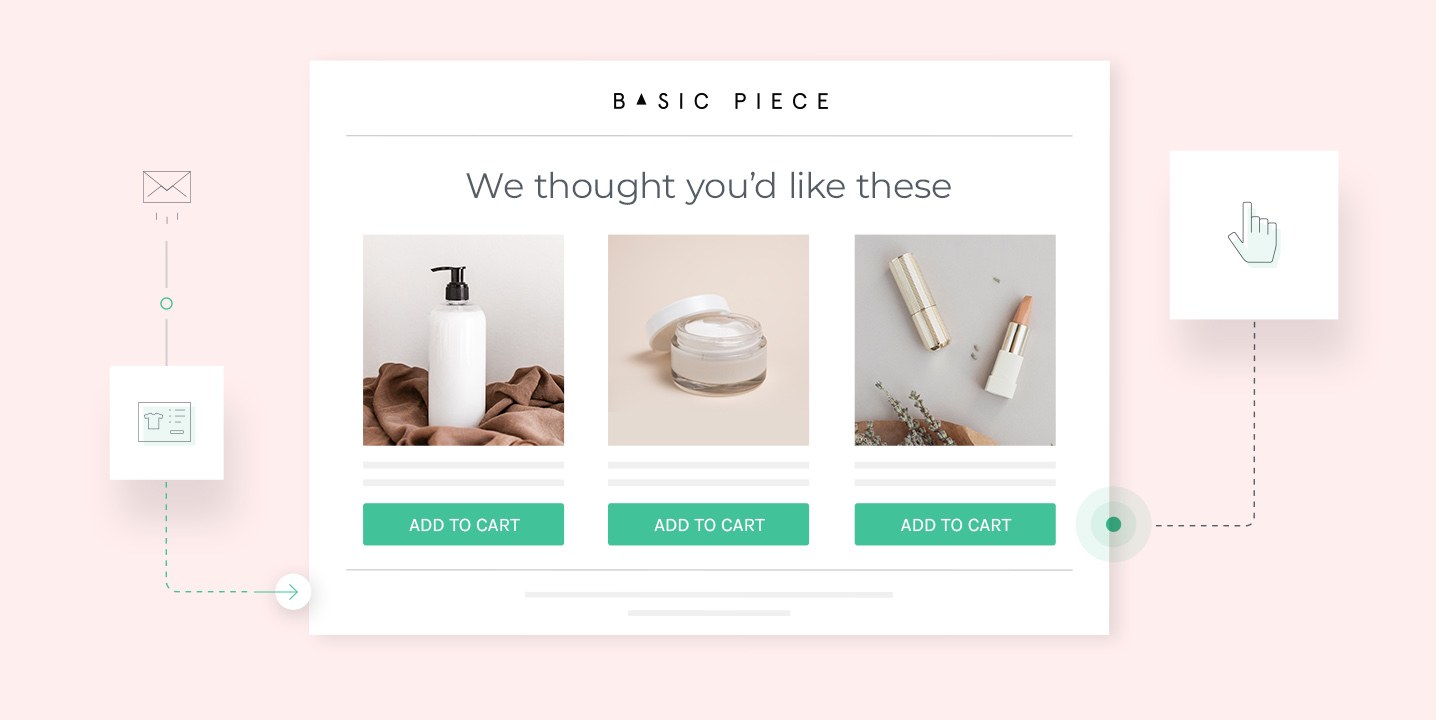 Naturally, personalized content can extend to engaging with customers when selling to them. Creating relevant product recommendations also engages with your audience as it helps them find other products they're likely to want.
You can gently nudge customers at almost any point during their journey on your website, for example, at the top or bottom of your home page.
You can also use 'recommended products' in category pages or pursue cross-selling opportunities on individual product pages. Both options show your customers that you understand what they're looking for, with accompanying products that can improve or pair well with their primary purchase.
Loyalty System
Brand loyalty is vital to any marketing strategy. Customer loyalty programs are proven to boost sales while you remain in customers' good graces.
One prime example of rewarding your customers is by offering a loyalty points system. This involves assigning points to specific interactions, such as creating an account with your website or making purchases, and providing incentives for using those points. This can include discounts on purchases or gifts.
Another great way to improve customer loyalty and conduct some excellent customer engagement is with unforgettable experiences. Whether it's the brand packaging or something you send to your customers, unboxing experiences reinforce your brand and make it memorable.
Request Feedback
One of the best ways to obtain feedback is to dedicate a space solely designed as a listening center. This includes specific pages on your website or mentions in your emails for feedback—the raves plus the complaints. Even if a complaint is delivered in a sour tone, it is what you need to improve.
You can tell your customers when you have improved your website or service because of their feedback. Write about it on your blog, spread it on social media, and get the word out about your new improvements. Your potential customers will see the fruits of your labor and understand that you're willing to adapt to their wants.
Learn from Others
Please don't settle for your current level of customer engagement. Always strive to improve—this is where conferences and summits come into play. There will always be physical or digitally based places as gathering spots for company and brand improvement. Alternatively, bring the learning to you by inviting an industry specialist to speak to your employees.
How to Engage with Customers
Once you understand that engaging with customers isn't strictly about selling them products or services, you can consider the best means for establishing a connection.
Here are vehicles for bringing your customer engagement strategy to life.
Utilize Omnichannel Marketing
It would be best to strive to put your best foot forward while engaging with omnichannel marketing. Positive messaging and open communication help here, with a vital part of omnichannel marketing being the ever-important welcome email.
You should always check if you have yet to see any opportunities with omnichannel marketing. Other than email marketing, ensuring you have lines of communication with your audience is the key to customer engagement. This can range from social media to live chat on your website.
Omnichannel marketing aims to answer the question: "How can we enhance the customer's experience?" This is true whether it's strictly a shopping experience, trying to cater to your customers everywhere, or aiming to improve the experience in real-time.
Make Good Use of Social Media
Engaging with customers over social media and listening to feedback improves your brand. To succeed, you need to have your finger firmly on the pulse. Reports show that over half of the world's population uses social media.
You need to understand where they are to maximize audience engagement. Is it Facebook? Instagram? Some other social channel? A little research on your competition can help if you're unsure where to begin.
No matter which networks you decide on, don't just connect. The power is in engaging with customers.
You can open the lines of communication by engaging with those who interact with your posts or page. You can directly reply to questions while boosting your brand image immediately.
This isn't to say that it's wise to start creating memes and retweeting everything your customers say with one of your hashtags. Always understand your audience and the purpose of your engagement with them. For example, an ecommerce store that sells books can share stories of new best-sellers and talk about big sales on social media. However, it wouldn't make sense for them to start sharing stories about general marketing or other industries.
Another way to engage customers on social media is through advertising. It's worth considering what tools can be used to target specific customers. Omnisend features ways to seamlessly retarget social media ads, including Facebook and Instagram. This is one of the best ways to maximize advertising to a business audience.
Stay in Touch with Your VIPs
Showing that you value the customer who loves you isn't just an excellent move for brand awareness; it's also a way of elevating the status of your "significant" customers. The VIP treatment can mean special promotions offered only to this particular group, products made strictly available to them, or invitations to exclusive events.
VIP customers don't necessarily mean solely the high-spenders. Your VIPs are often your long-timers who buy from you frequently.
VIP customers can be considered one of the following or both:
Community-based: those who promote your brand
Liberal-based: those who spend more and do so more frequently
It's knowing how to approach each type that can make a difference—and even convert one or the other into a member of both VIP types.
For example, community-based customers will likely respond more positively to unique experiences or publicly engage with them. The liberal-based will likely react more positively to specific promotions or special items.
If you decide to approach these customers, please make sure that you value them. Be sure you know how to communicate with them specifically as well. For example, use intelligent segmentation when you're reaching out to them.
Focus on the 'Free'
"Free" comes in varying shapes, depending on what you sell.
If you're offering a service, implement a free trial model. Remember that even if customers have only signed up for a free trial, they're still customers. They can get a feeling for how your product benefits them.
If you're selling products, consider what you can give away. This can take many forms and comes with its costs and benefits.
A common business-friendly choice is a gift with purchase. This can be a product the customers want but costs less than the item they bought. Appropriately pairing the right talent makes it clear that you understand your customers, target audience, or industry. For example, a chef's knife set could qualify a customer for a free knife sharpener. The sharpener is a valuable add-on that helps the customer make the most of the primary product.
On the other hand, a great customer engagement choice is to offer a product for free. This method is about bringing customers in and engaging with existing buyers. The concept of receiving something for free and only paying for shipping and handling is a long-standing hook.
Never Leave Them Hanging
Nothing kills faith in a brand or company faster than being ignored. Customers who ask questions would like and even expect a quick response.
This isn't to say you must respond to a customer within seconds. Instead, priority should be placed on answering questions and addressing issues as quickly as possible. All the better if your response times are lower than that of competitors.
Aside from phone calls or emails, there are two primary methods for responding swiftly—live chat and social media.
Live chat capabilities hit the nail on the head regarding prompt replies. Some businesses find that live chat is 400% less expensive than phone support. Further, 43% of companies report phone call volumes significantly decreased after introducing live chat.
Wrap Up
No matter your audience or industry, understanding how to engage effectively with your customers helps catapult you from a standard business to a beloved brand.
Omnisend's services and features help you build and maintain excellent customer engagement in various ways, with different channels for reaching your audience, new avenues for targeting customers with marketing campaigns, and tools for improving customer experience processes on your website.
Special thanks to our friends at
Omnisend
for their insights on this topic.