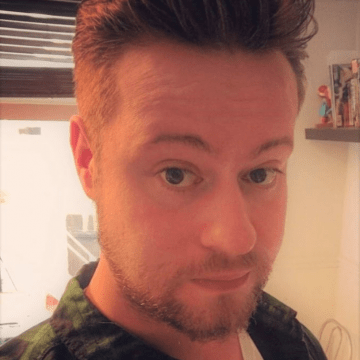 Tom Simpkins
Content Marketing Manager
Reading Time: 6 minutes
Amazon email marketing opens many doors for ecommerce merchants. As a seller on Amazon, you're able to take advantage of the company's platform to reach a huge number of potential buyers.
Using a third-party logistics provider has multiple benefits. For example, lower costs and risks by not needing a warehouse for inventory.
On the flip side though, you're competing with other sellers also making use of Amazon's platform.
Like any ecommerce business owner, Amazon sellers need to implement a marketing strategy. One that increases their visibility, boosts sales, and encourages repeat buyers.
One of the most effective ways to do this is with an email marketing strategy. In this article, we'll explore how sellers can use one to their advantage.
What Are The Benefits Of Email Marketing?
A downside to transactional purchasing is that you have no control over communicating with the buyer again. You're fully dependent on them remembering you and coming back in the future—and not getting snatched up by your competitors along the way.
Email marketing changes this. By collecting their contact information, you can keep in touch with your customers and inform them of:
Sellers can also ask buyers for reviews on their store, or request feedback in a survey. Acquiring more reviews can help your shop be more visible on Amazon's listings, resulting in more sales.
It even gives you the opportunity to direct your customers to your own website. In this instance, your sales funnel could consist of acquiring new customers on Amazon.
Follow this by sending emails that take them to products on your own website.
As a result, you'll have higher traffic and can keep a higher percentage of the revenue because Amazon won't be taking a cut.
Getting Started With Amazon Email Marketing
Amazon itself doesn't offer email marketing services for sellers. Of course, Amazon emails buyers directly—to confirm new orders and delivery updates. 
In the absence of a native email marketing solution, you have to use another provider.
As a first step, you should decide what the purpose of sending emails is. For many sellers, it's to turn new customers into repeat buyers to increase revenue.
Let's take a look at the steps for starting an Amazon email marketing system:
Build An Email List
It should go without saying that if you want to send emails then you need people to send them to. It can be daunting if you're building your list from scratch but the good news is you can build lists relatively quickly.
The first thing is to make it very simple for people to sign up. An effective way to do this is to highlight a clear benefit for being on the list. For example, a discount off their next order, entry into a prize draw, or an exclusive bonus.
When a new customer buys from your Amazon store, inform them of your email list. Send them order confirmation emails and dispatch notice emails, and include an incentive to join.
Types Of Emails
There are multiple types of emails that you can send to your buyers and subscribers, and each one has its own purpose.
By using a drip campaign, customers will be automatically emailed based on triggers such as times, dates, and behaviors. Setting this up to occur automatically means it's all happening in the background while you focus on other tasks.
Welcome Emails
Speed is vital in email marketing. When someone becomes a new subscriber they are showing interest in your business, but that interest will quickly start to drop.
It's important that you contact them as soon as you can—that's what a welcome email is for.
This email often gets the highest open rate, so take the opportunity to briefly introduce your brand and what you'll send emails about. As they've bought from you on Amazon, messaging can reflect that by highlighting other items in your store.
The welcome email is also a good place to set expectations. Tell your subscribers how often they'll hear from you and what your emails will contain. For example, news about discounts, new products, or exclusive previews. 
This way, they're more likely to open those future emails when they arrive.
Reviews
Good reviews can be incredibly beneficial for ecommerce stores. New prospective customers may like your items but be unsure about hitting the "buy now" button—what if the quality is low or the item doesn't arrive?
We all like assurances that we're about to make a good decision, and positive reviews can provide them.
Satisfied customers can confirm multiple points, including:
Value for money
How quickly the item arrived
Effectiveness of the seller's communication
Whether they're likely to buy from the seller again
The quality of the item and condition of the packaging
All of these can turn a person from a curious prospect into a new paying customer. Your drip campaign can include an email that requests a review, putting the process on autopilot for all new buyers. 
Birthdays
We all love to feel special on our birthdays and may treat ourselves to a little gift to mark the occasion too. A birthday email to your subscribers can suggest products you think they'll like— then include an exclusive one-day-only discount code.
This email is a great way to put yourself in front of buyers and encourage them to return to your shop without being too pushy. As you can see from this performance chart, it's often very effective:
Thank You
All shoppers expect the Amazon 'thank you email' when they buy something. It confirms their order and includes additional information, like the estimated delivery date.
For smaller sellers, the thank you email is an ideal place to inform buyers of your story and where else they can find you. It's good practice to observe what Amazon emails people, then recreate some of those messages in your own drip campaign.
Optimize Emails
Email marketing is a blend of art and science. You have to communicate what you want to say in a way that your buyers will appreciate.
Your email could contain the amazing messages your readers will love, but without a good subject line, they'll never read it.
That's why A/B testing is so important. An A/B test is where you create different variations of an email, send them to segments of your audience and determine which one is the most effective.
The subject line is crucial to test because it determines how many recipients will open the email. You can also test elements within the body, such as images, the CTA messaging and placement, and the broad strokes of your messaging.
If you're stuck, looking at Amazon messaging can be a good starting point and you can then start testing from there. 
Retargeting Your Visitors
Not everyone who finds your store will be ready to buy straight away. You have two options for handling this:
Do nothing and hope that they come back later
Implement a retargeting strategy to encourage them to return to your store
Amazon retargeting has a simple principle. This is, that if someone views one or more items in your shop, then they'll see adverts for those items as they browse other sites.
If you've ever looked at products on a site and then seen them elsewhere around the web, that's retargeting in action.
It's an effective marketing tactic for generating more sales because people have already shown an interest. Remarketing acts as a gentle reminder of the items.
Better yet, it's even possible to offer coupon codes or other exclusive perks within these adverts to encourage them to return to your store.
What Is The Best Platform For Amazon Email Marketing?
There are a lot of Amazon marketing tools available, but not all of them have email functionality. Omnisend offers comprehensive email tools that help Amazon sellers in a number of ways.
You can:
Send automated emails welcoming new subscribers
Highlight similar products to what they've viewed
Show retargeting ads
As an omnichannel platform, it's even possible to send SMS to your subscribers and reach them outside of their inbox.
Part of what makes Omnisend a powerful platform for Amazon email marketing is its dashboard. Here, you can see your sales as well as behavioral insights such as clicks, add-to-carts, cart abandons, and more.
You'll also have visibility into how your drip campaigns are performing and whether the automated emails are boosting sales and encouraging repeat purchases.
You'll also have visibility on other campaigns. For example, how your drip campaigns are performing. Or, whether automated emails are boosting sales and encouraging repeat purchases.
These insights enable you to make data-driven decisions about your items and your marketing. See when prospective buyers are leaving during the buyer journey.
By analyzing this, you can implement relevant solutions and improve your conversion rate.
Wrap Up
There is no native solution for Amazon email marketing. However, sellers can use other platforms to build a subscriber list of customers and potential customers. 
There are multiple benefits to this. For example, making more sales, encouraging repeat purchasing, and sending buyers to the sellers' own website.
This is a little sneaky, but hey, here's where a merchant can keep a higher portion of the revenue.
Omnisend offers significant advantages for Amazon sellers. This includes monitoring Amazon sales on the dashboard and creating automated workflows. These reach people in different locations—from email to SMS to retargeting ads. 
Get started with Omnisend's free trial and start emailing your Amazon customers today!
Special thanks to our friends at
Omnisend
for their insights on this topic.